USU Eastern games up to take on Esports
Eastern is looking for students to compete in its Esport program.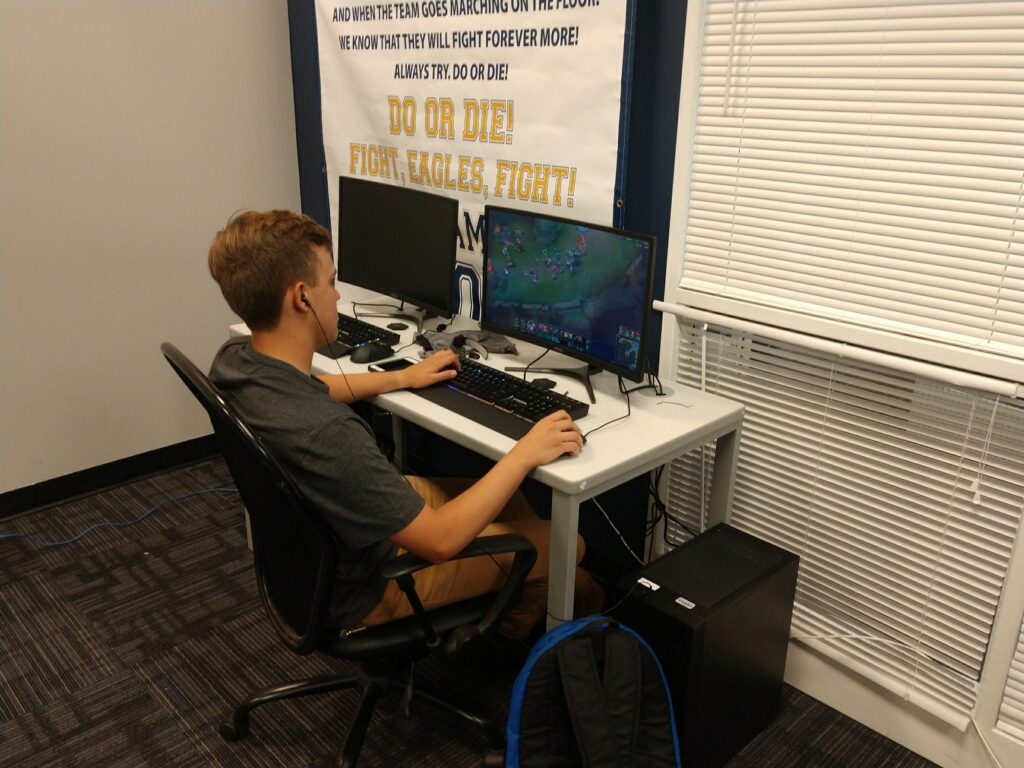 Utah State University Eastern started a new Esports team for fall 2019. Head Coach, Kevin van der Spek, has been setting the stage for students to compete in different titles. Working closely with student government, the athletic director, Associate vice president, Dee Miller and Kyle Davis, van der Spek was allocated about $20,000 for the needed equipment.
Eastern has four titles with ready to compete teams, and with the likelihood to add new titles. The four teams ready-to-compete are League of Legends, Overwatch, Hearthstone and Super Smash Bros. Ultimate. Because of the relationship with the National Association for Collegiate Esports, van der Spek will be expanding the title pool to, Fortnite, Apex Legends, and Rainbow Six Siege. NACE sponsors a diverse selection and van der Spek's long term goal is to have a team for each title.
The Esports seasons are split into fall and spring, with weekly matches played. These matches are played at home and are available for anyone to view. Van der Spek is working on getting all of Eastern games viewable on Twitch.tv.
He will appoint team captains for each title this semester. He has appointed Paige Martinez as the assistant coach, and Tanner Martin as the captain of Hearthstone.
Eastern is also in the process of becoming a partner with Tespa Esports. Tespa is college Esports organization that is partnered with universities world wide.
Van der Spek is excited to develop a new community of Eagles and is looking for more team members. If you are interested in becoming a college athlete or just involved with Esports, please email [email protected].