BB teams help in Day of Caring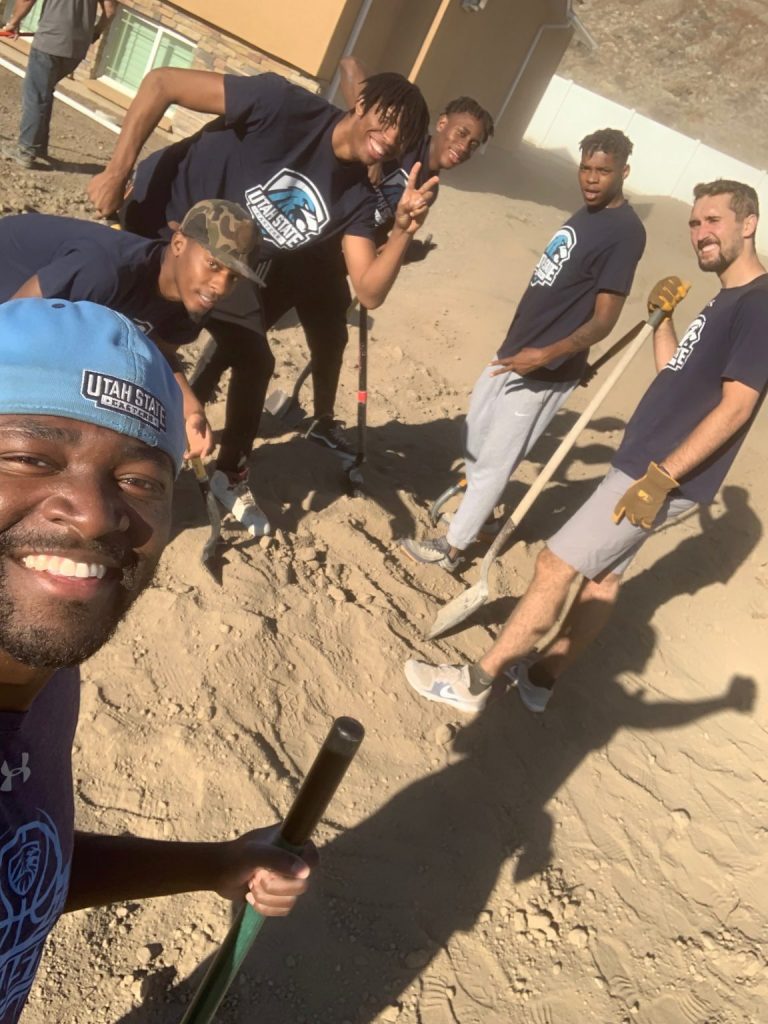 Volunteers from throughout the county gathered early at Lin's Market on Sept. 14, to eat breakfast before separating for numerous service projects throughout Carbon County as part of the annual United Way of Eastern Utah's Day of Caring.
Utah State University Eastern's Terry Johnson organized over 50 students to help in the county's Day of Caring. He said, "Eastern's students are making a worthwhile contribution and connections in the community."
"It warms my heart to provide the much-needed service to the community our students perform. It's good to see our students help their 'new community' as they transition into this area," Johnson said.
The mens and womens basketball team worked all morning, along with coaches Vando Becheli and Ray Jones. Johnson brought some of his Serving Utah Network students to assist in other projects while the school mascot, "Emmett" helped lighten the workload.
United Way Director, Cheryl Thayn, said over 200 volunteers showed to tackle 32 projects that included some much larger projects than usual. "Even though we had fewer volunteers this year, they accomplished bigger jobs in less time. It turned out to be a productive day for everyone involved and all projects were completed."
Thayn is always appreciative of USU Eastern's support of Day of Caring.