Mens soccer team earn first loss of season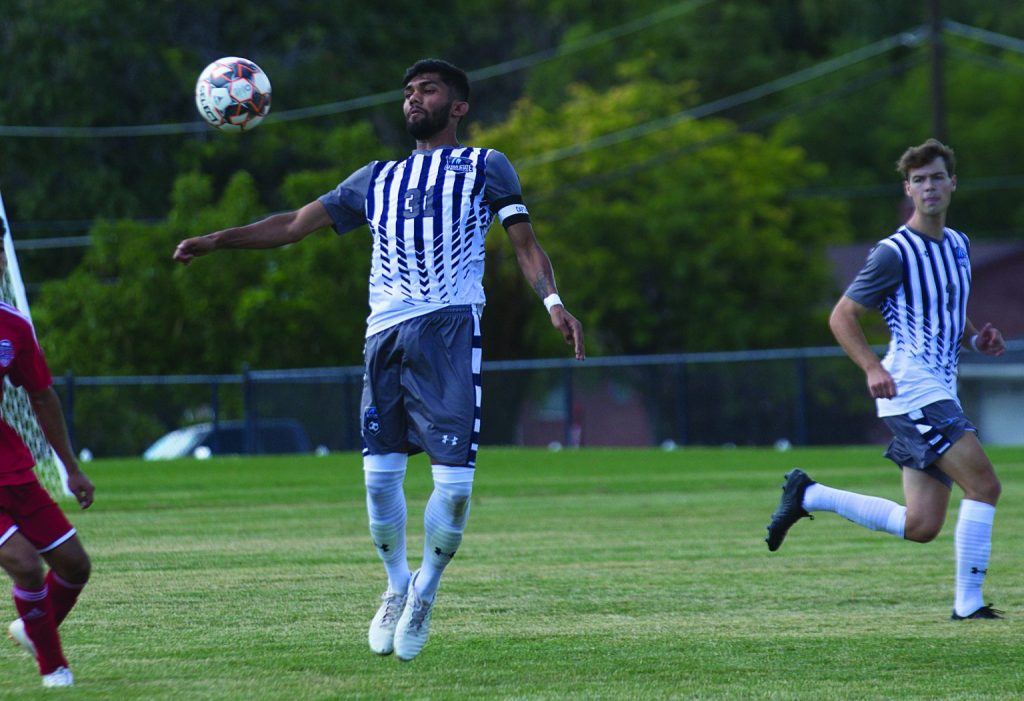 Daryn Mason sport editor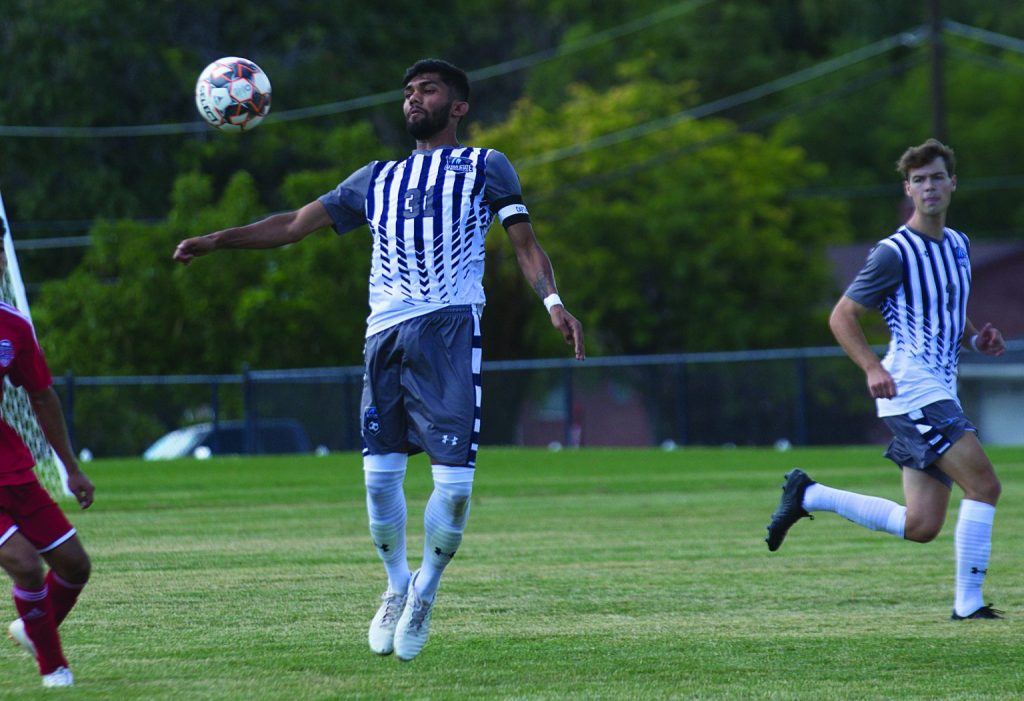 Eagles Earn First Loss of the Season
The Utah State University Eastern mens soccer team lost to Salt Lake Community College 8-0 on Sept. 12, in Salt Lake City, Utah. The Eagles weren't able to score any points on the Bruins during either half, while the Bruins scored eight points on them to win the game. Goal keeper Bryan Valazquez Delgado had 14 shots on his goal and was able to save six shot. Unfortunately he gave up eight. This left the Eagles with six saves total. The USU Eastern mens soccer team had two shots total while SLCC had 31 shots. USU Eastern had only six fouls during the game while SLCC had seven.
Eagles earn another win
The Eagles barely beat the Lizards 3-2 in their game on Sept. 14 in Reno, Nev., after their loss to the Salt Lake Community College Bruins.
The Eagles started the game on a good note, by scoring a goal in the first half. Andres Martinez, assisted by Colin Johansen, found the back of the net in the first half to give the Eagles a one-up against the Truckee Meadows Lizards.
Also in the first half, the Lizards found the back of the net twice, after Keith Carter, assisted by Hector Galenz Cruz, found the back of the net to get a tie for the Eagles.
The game went into two overtime halves and in the second half, Jorge Segura found the back of the net and broke the tie. Goalie Rhys Picton had eight shots on him and was able to save six, while letting two slip into the net. USU Eastern had nine shots while TMCC had none. The Lizards had no fouls in the game, while Eastern netted seven fouls.
The USU Eastern Eagles are 3-1-2 overall for this season. They will return to the field on Sept. 21, to play Colorado Northwestern Community College in Craig, Colo. They return home on Thursday Sept. 26 at 1 p.m. to play the College of Southern Nevada.