Presidential welcome: Greg Dart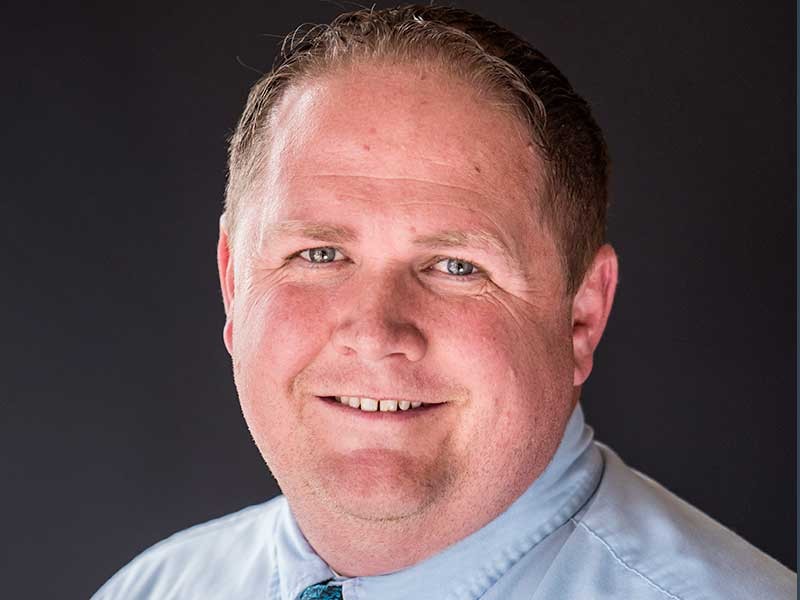 Associate vice president/campus administrator
There are few times more exciting on a university campus than the first weeks of fall semester. Returning students are getting reacquainted with campus and the changes that have occurred, new students are finding their way around and there is a buzz that is electric.
I wanted to formally welcome all students to Utah State University Eastern, the jewel of the Utah State University statewide system. I hope you all find USU Eastern to be a welcoming, inviting campus where excellence, learning and diversity of all kinds are celebrated.
USU Eastern is unique in that students here study everything from short-term, intensive training in career and technical education all the way through graduate school (including one-doctoral program). Students hail from many states and countries, as well as from just down the street. The opportunities at the institution are as endless as the student stories, and new ones are coming about all the time.
Over the past year, aviation and a myriad of health profession programs have been added to an already stellar set of academic offerings. Esports are making their entrance to campus, with students participating on multiple platforms in multiple titles on the varsity level. Dining and Event Services are offering weekly cooking demonstrations, and a new agreement with the Desert Wave Pool has opened that facility to students at no extra cost. Facility upgrades include a large new video board on the Castleview Soccer Fields and enhance safety measures including lighting, fire lane and planned video surveillance upgrades.
In addition to some new offerings, campus is filled with the things that students have come to know and love. Students have access to a full-service salon through the cosmetology department, the Nexus is a hub of activity on campus, athletic events are a great place to show school spirit, Gallery East is a celebration of excellence in art, music and theatre put on world class performances in amazing venues, and the pages of The Eagle are still filled with the latest and greatest of what is going on at USU Eastern. Those are just a few of the things that you will find on this amazing campus.
As far as academic help goes, tutoring services are available within the Library and Learning Commons. A writing lab is open to students to perfect your craft. And 55 faculty, who are experts in their respective fields, are here to guide you through your journey.
If I can give one piece of advice, it is to take the time to learn everything USU Eastern has to offer. If you are not into athletics, go to a game and give it a try. Not into gaming? Watch a League of Legends or Overwatch match. Don't understand the arts? Take the time to go to Big Fish or the Fall Sing.
Your time at USU Eastern is what you make of it, and I can promise there is much to be made. Be proud to be an Eagle and immerse yourself in the best campus in the state. Go Eagles!