Contemporary art show closes Gallery East's fall schedule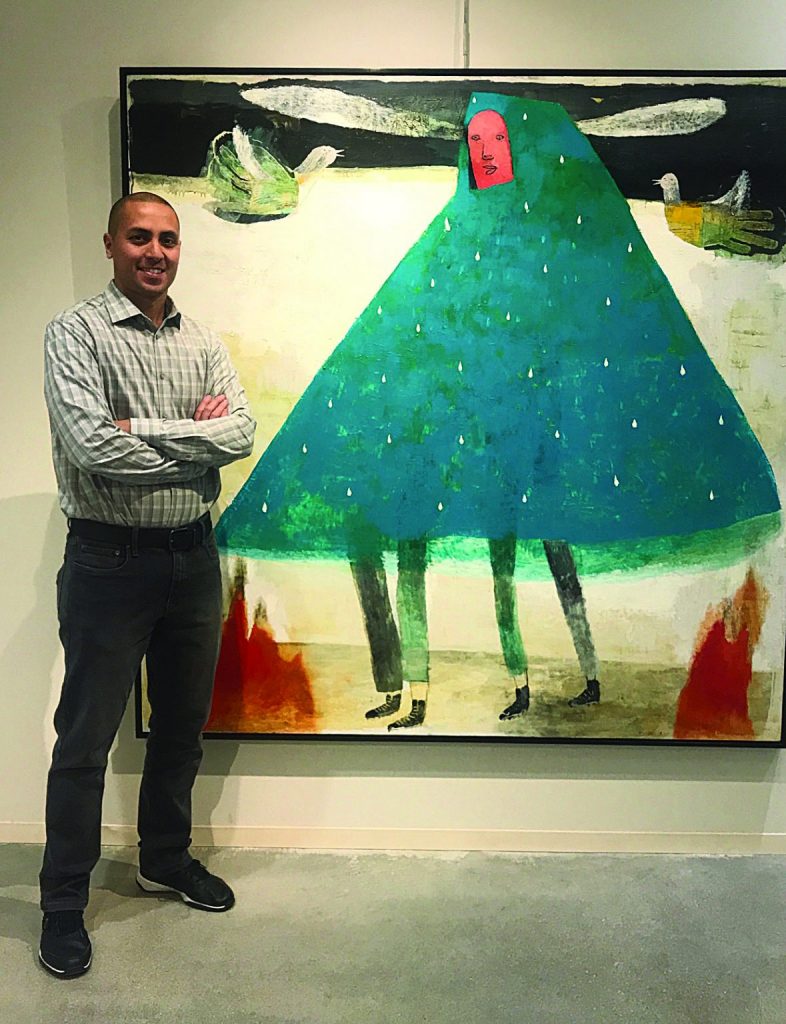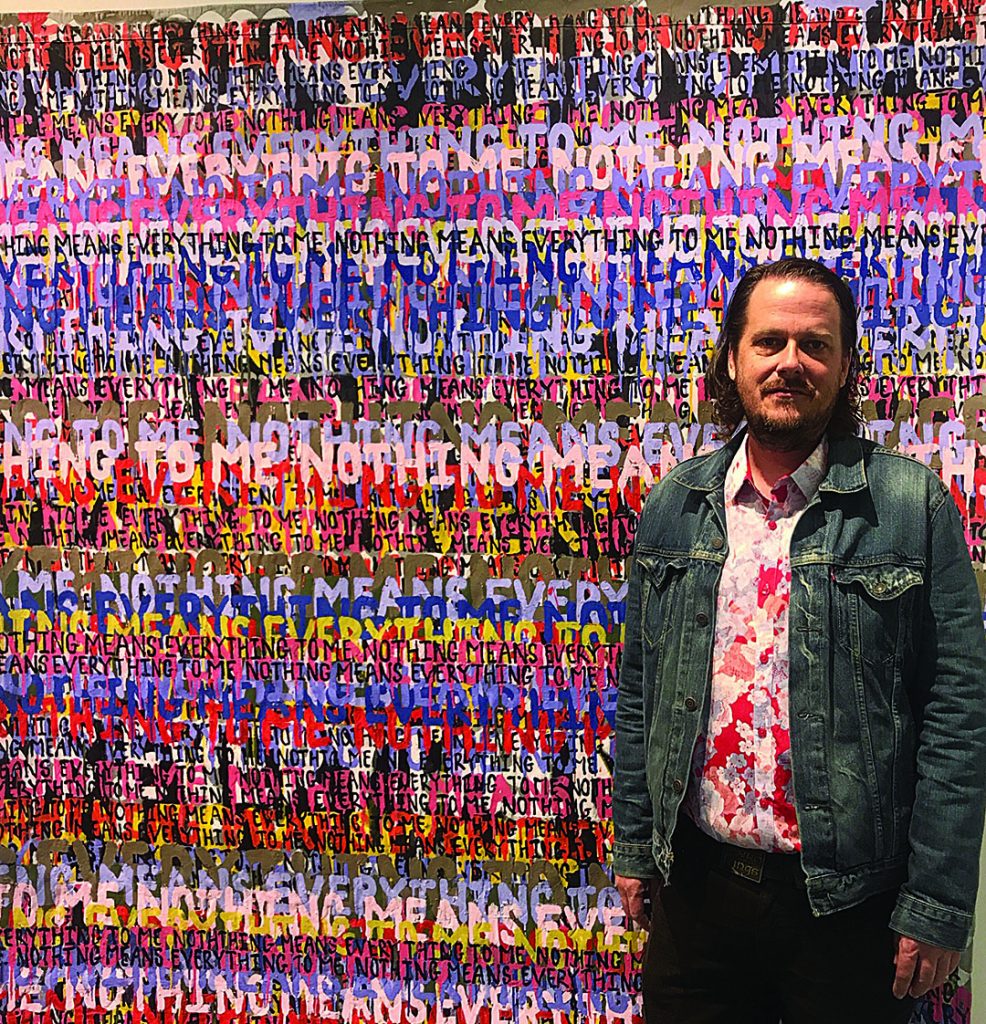 "Presentiment" is the title of two- Provo resident's contemporary art exhibit showcased throughout Novem- ber and December in USU Eastern's Gallery East located in the Central Instructional Building.
Ike Bushman and Fidalis Buehler share a love for art with totally differ- ent mediums in their collaborative art show on Eastern's campus. Bushman teaches drawing, painting and 2D design at USU Eastern this academic year, replacing Noel Carmack who is on a year-long sabbatical leave. Bush- man teaches art full-time at Brigham Young University.
A graduate of USU with a bach- elor's of fine arts, Bushman moved to Canada to earn a master's of fine arts degree at the University of Alberta in printmaking. He returned to his hometown of Provo to become a full- time artist.
Bushman is exhibiting text-based paintings that all have personal mean- ing to the artist. "The show is based on misinterpretations that come from an internal place. It is process paint- ing that asks, 'what it means to me.'"
One of his paintings is the words: Vampires, Werewolves, Frankensteins. "Vampires feed off each other, were- wolves represent the rage we all have and Frankenstein is the doctor that put all the broken pieces back together," he explained. "There are no spooky colors in the piece."
He said this painting reminds him of the R.E.M.'s song "Begin the Begin" because we are always starting over.
In another canvas, he writes: "I'll turn around." His thought process behind the words is stopping in your direction, waiting and changing and dropping into darkness.
He likes to create paintings that are "crazy different from each other." He also dabbles in big wire sculptures that are meaningful. "Nothing means everything to me."
The best advice he gives to his students is love art and make it part of your life.
Bushman has exhibited his work in Los Angeles and New York and hopes to book some international shows.
Buehler's heritage best defines his work displayed at Gallery East. Born in the Solomon Islands, his mother was married to an American from Wisconsin. He grew up in the Solo- mon Islands, moved to Wisconsin, then Hawaii before ending to BYU to teach.
He defined his heritage as afakasi, meaning half of one or of mixed an- cestry in Samoan, but to him, it meant a celebration of life and the joining of cultures that remain strong through perseverance and honor. "It made me aware of my identity."
Trained in figure drawing as a traditionalist, Buehler suggests to find things that work for you. Personally, he likes to work with folk, native and early Colonial America.
In Eastern's exhibit, he says his art is aggressive and flat . . . "this speaks to me." The art is childlike and youthful in spirit. It's a convolution of the past.
He uses mythology as a new way of seeing things. It creates confusion, but interesting conversations about its magic. He also follows shamanism, a person who has access to and influence in the world of good and evil spirits.
Using oil-based mediums, he likes scaring his canvas with cuts to make a unique correction. He also picks up children's drawings for ideas. "I like to create disruption in the message."
The importance of family is im- portant to him and each of his painting includes something about his heritage: "the battles my mom would tell me about spells cast in one's home and the suppresses experiences my dad felt as a kid. . . my dad's underlying in all my paintings. They evolved vicariously with energy and power.
He said he never exhibits his work without approval or permission from his mother. He sends photos of his work to her. "
Gallery East is open weekdays from 9a.m. to5p.m. on the first floor of the CIB. Admission is free and open to the public. For additional information contact the art department at USU Eastern's Gallery East.