Spears appointed to teach social work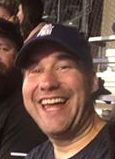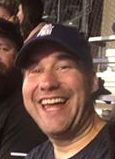 Although this is his first year teaching at Utah State University Eastern, Dr. Jeff Spears has made an impact in his short time as a social work associate professor by catering to the community's needs. After spending much of his adolescence in Carbon county and leaving to pursue an education, he has returned to raise awareness about the opioid problem that plagues many of the residents in the area.
"It has kind of hit home," he said. "I'm taking up something that has affected a lot of my friends and family members."
Spears always wanted a profession that would allow him to help people, and as a faculty member, Spears aids students through service, teaching, and research. His focus on opioid abuse allows him to connect with students, university staff, and community members through outreach opportunities. In fact, Spears was involved with a community dinner on Nov. 4 in conjunction with the Carbon & Emery Opioid & Substance Abuse Coalition, where he discussed drug overdoses and related suicides while raising awareness about the dangers of opioids with the general public.
"Before you can have multiple solutions, awareness is important," Spears said. "Whenever you have education on those topics, it's always a good thing. It's what the community needs."
One of his goals as a teacher is to have a purpose for everything in his classes. This includes helping his students make real-world connections to what they study in the classroom. He is starting by assisting his SW 4870 students with their research.
Under the direction of Spears and clinical assistant professor Jan Thornton, seniors Alexandria Anderson, Danyan Powell, and Jennifer Robertson will have the opportunity to attend the National Association of Student Personnel Administrators conference in Mar. 2020. Before receiving their bachelor's degrees in social work this spring, they will get 50 minutes during the meeting to present what they worked on during their junior year capstone projects.
"The best part of my job is seeing students apply the things they learn in the classroom to real-life aspects of social work," Spears said. "It's rewarding to see them impact the community."
The seniors' project focuses on the stigmas that surround counseling services on college campuses. They collected data from surveys conducted on the USUE campus and studied statistics from other colleges for context on how the counseling stigmas in Price compare to those in other universities.
"I definitely think my students are making a difference in their placements," he said. "It's fulfilling to see them succeed in their practicums and make a difference."
Educators like Spears are the reason that change is inspired in university campuses. As a student, he learned the characteristics of what makes a good teacher, and he strives to emulate them for his own students. He answers emails within 24 hours, encourages students to submit rough drafts, and makes himself available to his students, which can often be difficult for online classes.
"I'm pretty open to my students," he said, "which I don't think would have happened if I hadn't been frustrated as a student."
Spears originally explored other avenues for living his dream of helping people. He considered becoming a psychologist or lawyer, and he even served students in a different capacity as the assistant housing complex director on campus for five years. In the end, though, it was the examples of educational mentors that pushed Spears to become a teacher.
"I didn't want to argue for a living," he said. "Teaching always includes multiple points of consideration, which I think is important."
Open-mindedness is important to Spears, and he encourages teachers of all departments to become involved with his research. Apart from his substance abuse studies, he is involved with the Eastern Utah Research Initiative, which brings university faculty and community members together to collaborate on ideas and promote education in the area. In Spears' opinion, successful careers all begin with a quality education.
"Enjoy your experience as students," he said, "but realize your education is going to be your future."
The new social work professor is excited to help students find their passions to make the world a better place. Students deserve to have their scholastic needs met, and Spears will continue to serve as a strong advocate for productive classwork and meaningful academic opportunities.