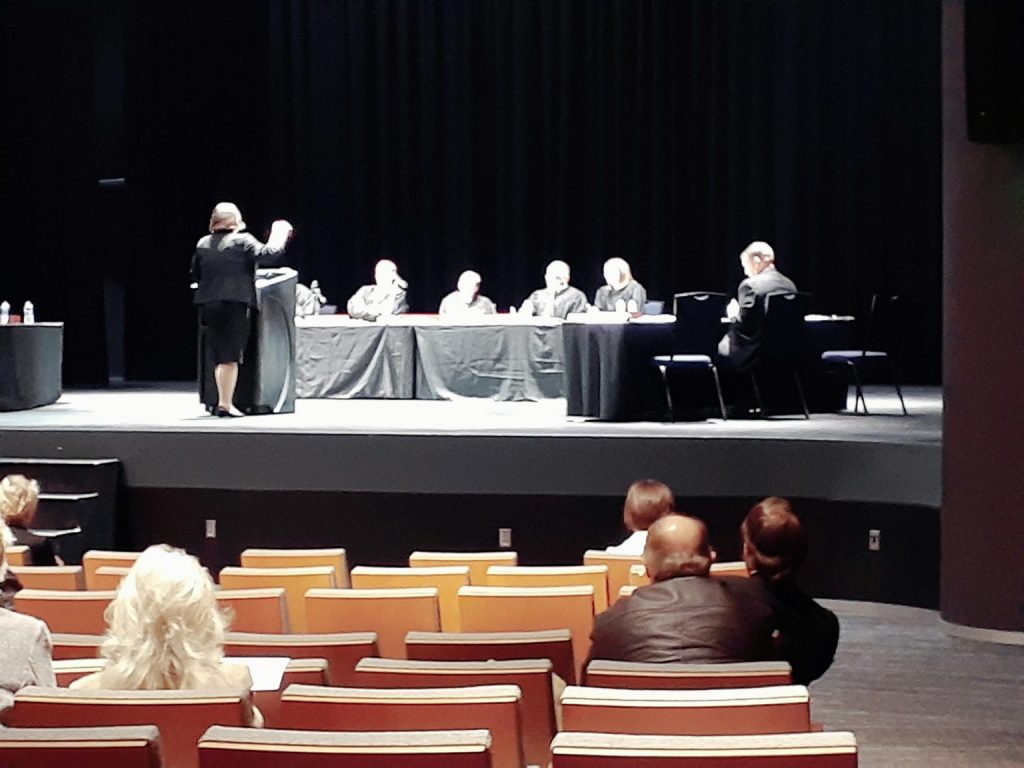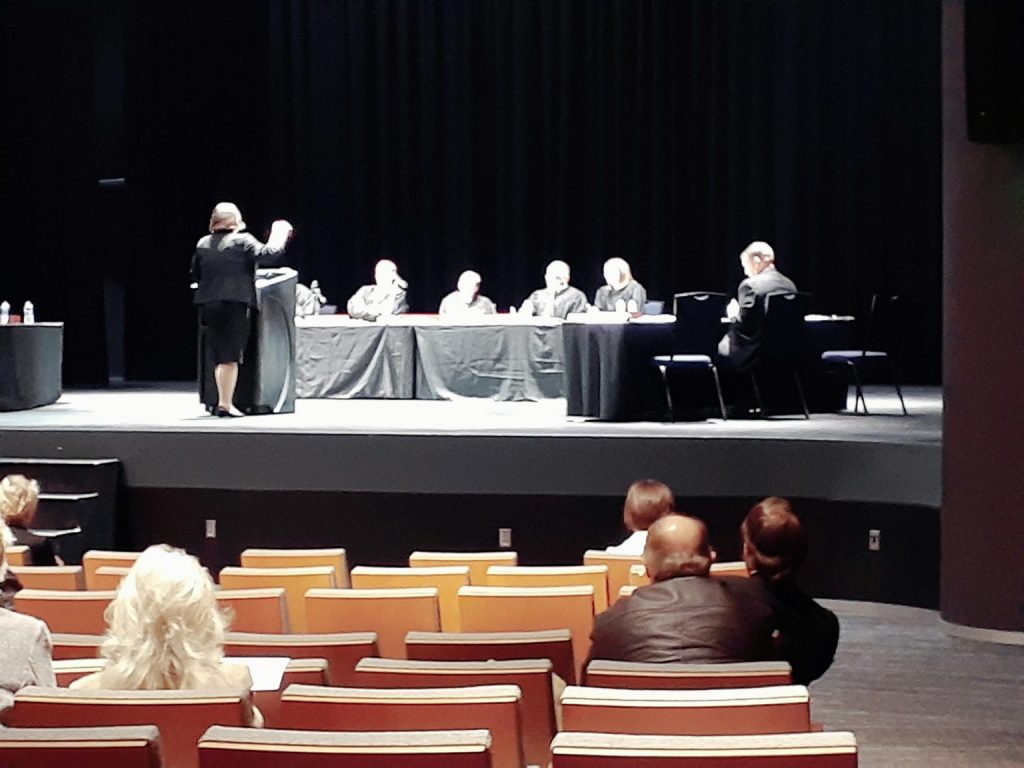 Cody Phelps managing editor
Utah State University Eastern students had an interesting opportunity to see a hearing for the Utah Supreme Court on campus.
On Nov.13, USU Eastern welcomed five-Utah State Supreme court justices to the Geary Event Center to hear plea on two cases awaiting a decision in the Utah courts system. The cases were heard from 10 a.m. until 11:45 a.m. and a brief question and answer period followed.
The event was free admission to students and community members to witness. It was a special day for Carbon County as two of the representing justices hailed from Price. Justice (name) and Justice Paige Peterson came to show their hometown how they operate in their positions within the courts.
During the Q and A period of the event, the justices took a moment to thank their high school debate coach, Jim Thompson, for his assistance in honing their skills to allow them to move forward. The credited his teaching for helping them to their positions on the Supreme Court.
The community was vocal in asking questions to members of the court, everything from the procedure in the courtroom to the process in making decisions. One audience member asked how many cases the justices saw during the course of a calendar year. The answer was somewhere in the area of 90 cases every year.
While they were unable to comment on the cases heard in the session, they did take a moment to thank the community members for their support.