Kicking off this semester's activities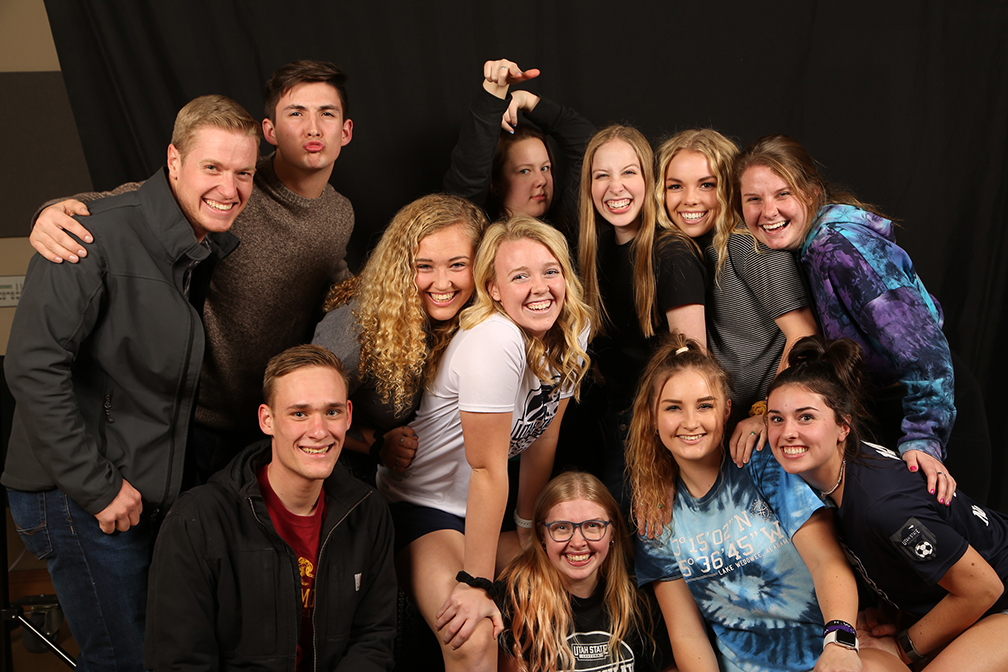 The first week of any semester is a great time to make new friends and try new things. Utah State University Easterns student body organization, EUSA, provides opportunities to do so with Welcome Back Week events.
Starting on Monday, Jan. 6, students were invited to a New Year's Party in the multipurpose room from 8 to 10 p.m. This event was co hosted by EUSA and the resident assistants. Students celebrated the new decade with "mocktails," oversized games such as Connect Four and jenga, karaoke and a photo booth where they could walk away with a Polaroid. The event created a fun atmosphere to mingle and near the end of the night, karaoke was a big hit.
On Tuesday, Jan. 7, EUSA invited students up to the Nexus student lounge. The Nexus is a hangout area in the upstairs of the student center where students can play pool, foosball, video games, board games or even just relax on the couches. A conference table can be used for club meetings, group study or board games. There is also a fridge and microwave available for student use.
To highlight all of these perks, EUSA held the "Nexus Kick Off" event from 6 p.m. to 9 p.m. This included a waffle bar, a ping pong tournament and a pool tournament. It was a "lowkey" event according to the Jaylee Cox, EUSA's vice president of activities. There were roughly 50 to 75 people at the event.
On Wednesday, Jan. 8, EUSA's Center for Diversity and Inclusion, CDI, held a Diversity Celebration at the Desert Wave Pool. From 7 to 9 p.m, CDI offered pizza and glow sticks while students enjoyed free swimming. During this time, CDI presented information highlighting the "big eight identities".
The big eight identities are areas where most people find their identity. This can be used to help us understand ourselves and others. These identities are race, nationality, socio-economic status, gender, sexual orientation, ability, age and religion.
The event had a decent turnout, with over 100 students enjoying the festivities. According to Cox, those who came were engaged with the information provided and many took something away from the TED talk that was shown. "We had 35 pizza's at the event and completely ran out," she expressed regarding the attendance.
The Welcome Back Dance took place on Thursday, Jan. 8, from 9 to 11 p.m. The majority of students arrived around 9w:30 p.m. to enjoy dancing and a fun photo booth.
Last semester, there was concern from the student population about the lack of diversity in the music at school dances. EUSA has worked between semesters to address the complaint. A large portion of the problem came from the fact that most of the songs requested were on similar genres. To address the issue, EUSA is limiting the amount of song request they are taking and using more structured playlists for dances in the future.
Finishing off the semester, on Friday, Jan. 10, EUSA invited Sean Bott, the mentalist, to perform. This is the second year in the row Eastern has opened its stage to Bott. His act is a comedic display of mind blowing tricks, such as mind reading. The show started at 8 p.m.
This year's Welcome Back Week was successful. There was some new ideas and fan favorites among the activities. For a complete list of campus events, go to usueastern.edu/calendar/.