Eastern and Price team up to light the way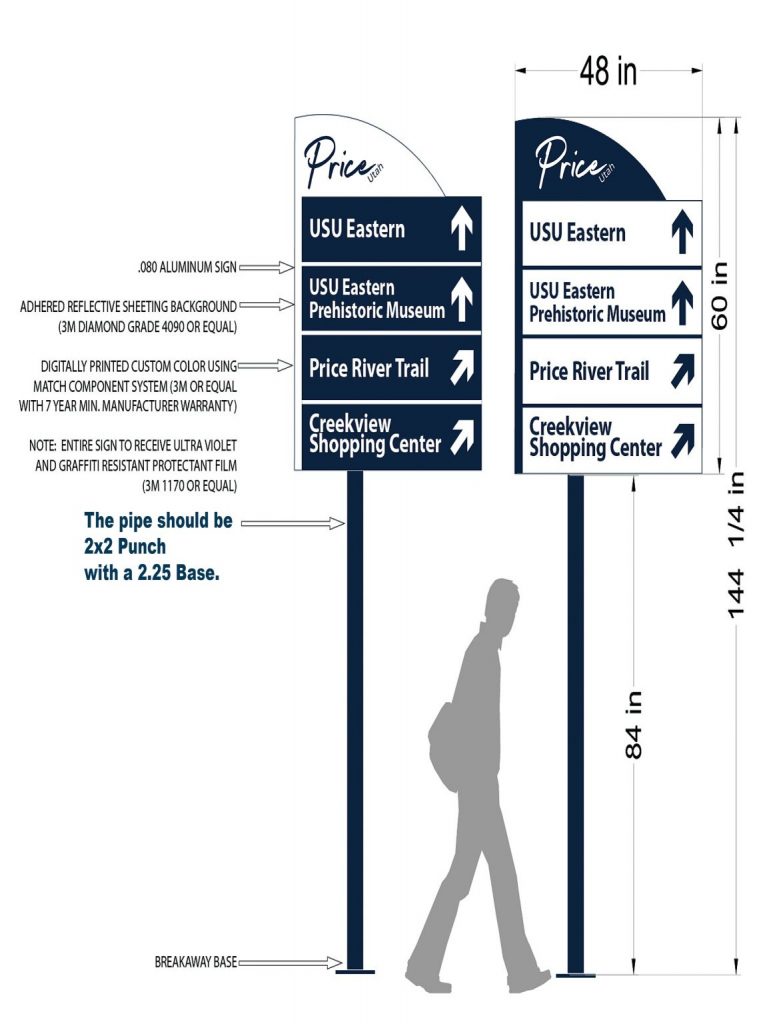 Price City, a new project is underway to give Price some USU Eastern branding.
The project started in the early part of fall 2019 with the installation of USU Eastern branded light posts following 300 East towards the university. The posts are painted blue to represent the colors of the institution. The blue poles are powered by LED lighting and will be replacing the standard issue grey posts which will be removed.
These light posts are the first step in a bigger collaboration between USU Eastern Associate Vice President Greg Dart, Price City Mayor Mike Kourianos, City Municipal employee Bret Cammans and City Councilwomen Terry Willis and Amy Knott-Jesperson. The goal of the project is to bring USU Eastern to the forefront of Price.
The project will also include wayfinder signs attached to each new LED post pointing travelers towards the university and the attached prehistoric museum, a major feature of USU Eastern.
Another component of the project is placing USU Eastern signage along Main Street, providing eyes to some of the busiest parts of Price. Main Street hosts a majority of the shops and entertainment outlets in Price and placing USU Eastern information in those places will draw a lot of potentially new eyes to USU Eastern and its facilities.
There are plans in place to rename roads and include large informational signage for drivers to see as they exit highway 6 into Price.
A project of this magnitude will take a considerable amounts of time and resources to complete. The cost of the wayfinder project is roughly $30,000, half of which was paid for by USU Eastern.
A partnership of this size between USU Eastern and Price City will lead to big changes in the future. This is a time of growth for both USU Eastern and Price and as the project continues to grow, residents will receive the benefits of this partnership.