Eastern beats CSI, CNCC, drops to SLCC Bruins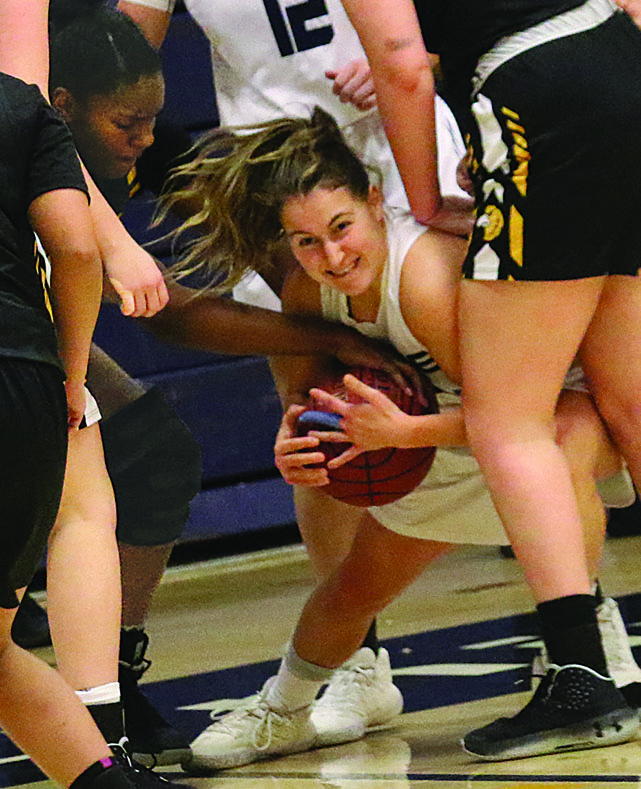 Utah State University Eastern womens basketball team gave fans a night to remember while defeating the College of Southern Idaho Golden Eagles Jan. 23.
In an Eagle versus Eagle battle, Eastern progressed to take the win over CSI with a score of 70-53.
USU Eastern immediately pushed for the lead, out shooting CSI with 63% from the field and 66% from beyond the arch. Giving Eastern a 10-point lead at the end of the first quarter.
With the excitement of the lead, Eastern continued to dial in shots and passes to keep CSI from gaining points.
Fans raved about the lead which helped push Eastern to continue its lead and find a flow among the hyped crowd.
In the second quarter, Eastern came in hot increasing the lead to 11 points entering halftime. CSI was frustrated with the Eastern lead. dissapointment flooded the faces of each player as they left the court to the locker room.
With an exciting halftime show, Eastern's cheer team and two-time-national-dance team stepped onto the floor and performed new national routines which they will use to compete in February.
Emmett, the Eagle, also stepped on the floor with several of his fellow mascots from Carbon and Emery counties.
Eastern's Spirit Squad is preparing for a national send-off party held on Feb. 12. They leave for nationals in Anaheim, Calif., that weekend,
Coming into the third quarter, Eastern continued to press on the gas pedal and kept shooting basket after basket, making the run 13-0. With a 24-point lead, Eastern proved tough with the strongest lead of the night for USU. CSIs confidence diminished as Eastern maintained control of the rest of the game.
Head Coach Chelsey Warburton was proud of her team. "We were very proud of the girls and their composure this game. They came out and attacked from the tip and played a great team game."
Emmery Wagstaff and Margarett Otuafi helped push Eastern to victory. Wagstaff finished the game with 17 points on 7-11 shooting, with two 3-pointers and an old-fashioned 3-pointer when she finished a bucket with a foul.
Otuafi led the scorers with a career high of 23 points on 8-14 shooting, with eight rebounds and three assists.
Eastern is 19-3, 4-1 in the season and will continue the season on January 30, at 5:00 p.m. in the Bunnell-Dmitrich Athletic Center. Eastern will square up against the Snow College Badgers.
Preparing for the next game, Warburton stated "We are simply looking to repeat the effort and intensity for the game against Snow." The Eagles play the Badgers on Thursday, Jan. 30, in the BDAC at 5 p.m.