From a fan: Kobe Bryant will be missed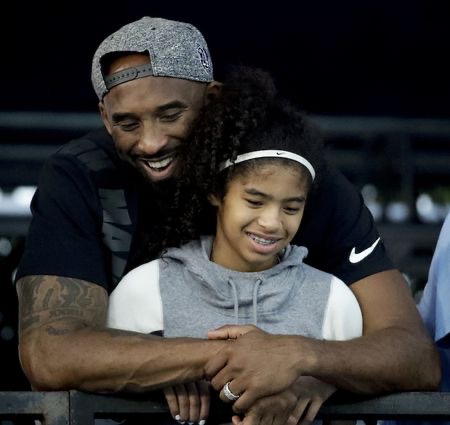 I'm unbelievably sad. I only watched this guy from afar and pretty much never cheered for him, but I always respected the hell out of him. The number eight became my favorite number because of him. I can't imagine what people who knew him are going through right now. My heart aches for his wife and daughters. Aches.
Kobe Bryant would end my team's (the Jazz) season basically every single year when I was growing up. He seemed invincible. He seemed not only bigger than basketball, but bigger than life. He was a joy to watch. He was an icon. The way he approached the game can and should be inspiring to everyone. He was obsessed with the idea that anyone could outwork him and he made sure no one ever did.
There's a ton of Kobe stories going around right now, but still my favorite one that I've ever heard is from Jay Williams.
He said: "The game is at 7 p.m. I'm going to come to Staples Center at 3 p.m. and make sure I make 400-made shots. Get to the gym, who do I see? I see Kobe Bryant already working out. It's not like his moves are nonchalant. He's doing game moves and I sit there and unlace my shoes. I want to see how long this goes. I sit there and watch another 25 minutes. OK, I've seen enough. That game he drops 40 on us and after the game I have to ask this guy, 'why does he work like that?'
So after the game I'm like, 'Hey Kobe, why were you in the gym for so long?' He said, 'I saw you coming in and I wanted you to know no matter how hard you work that I'm willing to work harder than you." That gives me chills. That's who Kobe was, though. One of the fiercest competitors sports have ever seen.
I'm heartbroken over this, and for his daughter, who was a spitting imagine of him in basically every single way, to be involved somehow makes this soul-crushing tragedy even more tragic. It would be wrong to not mention Gianna 'Gigi' Bryant, an absolute superstar in the making.
If you watch her highlights, you see Kobe in her. She played just like him. The shots she took, you can find Kobe taking the exact same shot, with the exact same motion. The exact same everything, really. Down to where her hands would be placed on the ball. She was Kobe and Kobe knew it. He was proud of her, like any father would be, but the way he spoke about her in interview you could feel how proud she made him.
Kobe described her as "something else" when she is on the court. She was destined to be a star, just like her father. Saying it's heartbreaking doesn't even come close to describing this.
In my lifetime, I can only remember one other death that made it feel like the entire world stopped. Time froze and the only thing that mattered was what just happened and that was Michael Jackson. I'm sure everyone remembers where they were when that happened. That's what yesterday felt like. A day in time that all of us will remember exactly where we were when Kobe Bryant died. I can't believe I typed that. He's really gone. This doesn't feel real. This can't be real.
This tragedy really puts stuff into perspective. It makes me feel like we've been looking at sports the wrong way for a long time. We always are discussing: who's the greatest player of all-time, picking apart super-talented players for a single fault they might have, not giving enough second chances, etc. This makes me feel like all of those topics were pointless and wrong. None of that matters. Life is way more important than all that. It's all about the impact you leave and how you make people feel in the moment.
If you were cheering for him, or against him, it didn't matter. He made you feel like anything was possible. He allowed so many to dream. Thank you for all the memories. The championships, the hard work, scoring 81 points, all of it. I'll never forget any of it.
Kobe and Gigi were a father and a daughter and in the end, that's all that matters. Both gone way too soon, but both will be remember forever. I'll say it one last time: Mamba out.