McKendrick returns to Eastern to give back to the team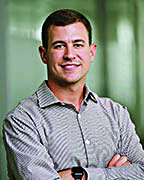 Cory, hall director, or graduate assistant; these are a few titles that Cory McKendrick answers to.
McKendrick, a Tooele High alum finds himself in many different roles at Utah State University Eastern, but how did he get here?
McKendrick graduated from Tooele High in 2011 where he excelled on and off the baseball field.
He received an offer he couldn't refuse when given the chance to fulfill a goal to play college baseball.
Arriving in Price, Utah, in 2011 to play baseball, McKendrick redshirted his freshman season. He decided to serve a mission for the LDS church, where he was called to serve in Seattle, Wash.
Returning to Eastern, McKendrick began his career from 2014-16. He went on to play in Lancaster, Calif., at the University of Antelope Valley.
McKendrick received many awards as a player; in high school he received All-State Honorable Mention honors.
At USU Eastern he also received Honorable Mention All-Conference. At UAV he collected another Honorable Mention All-Conference.
McKendrick is not just a baseball guy, he is a jack-of-all-trades per say. He holds many titles at Eastern, whether it be handling housing policy violators, planning and running events at the school, managing BDAC game flow, to coaching USU Eastern baseball infielders, McKendrick does it all.
McKendrick married his wife Brooke on Aug. 10, 2019. She is also an athlete at USU Eastern and a standout on the womens soccer team. The McKendricks enjoy playing sports together and being outdoors.
I had the chance to talk with Cory and ask him a few questions:
Why did you choose to come to USU Eastern? McKendrick: "I chose USU Eastern because of affordability and the opportunity to continue playing the sport I loved."
What are your academic goals? McKendrick: "I am pursuing an MBA through USU and once I finish, I hope to enter the workforce."
What is your favorite baseball memory? McKendrick said,
"At USU Eastern, we played against a pitcher drafted 10th overall the prior year and turned it down to play at the College of Southern Nevada. He pitched against us and we won the game, while being no-hit. It was unreal to play against a potential future MLB player, but also to win in such obscure circumstances."
What do you enjoy about coaching baseball? McKendrick: "I enjoy seeing players succeed. I owe the success I had in baseball to excellent coaches and hope I have that kind of influence on the players I help coach."
What differences do you in this year's team? McKendrick: "Chemistry, unity and selflessness. Those are the biggest changes that Coach Haney has inspired in this year's team."
Who do you look up to and why? McKendrick: "My father. He has been the biggest influence on me personally, academically, socially and athletically."
What made you return to USU Eastern? McKendrick: "The chance that I had to give back to the team that gave me the opportunity to play college baseball and an education. The opportunity to be a graduate assistant has been an excellent career-building experience."
What advice would you give to the players? McKendrick: "Prepare for each moment, and then enjoy them. Focus on your studies because baseball or any sport can be taken away in an instant due to injury or other circumstances, but a degree and knowledge cannot be taken away."
Coaches Haney and Haney plus McKendrick lead the Eagles in their first preseason games Jan. 29-Feb, 1 in Arizona. The games are live streamed on the team's FaceBook page.