Tai's takes: you bleed for your team always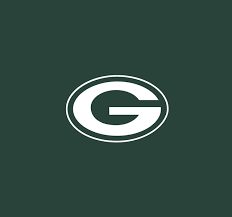 You bleed for your team, you follow them through thick and thin, you track every trade, free-agent signing, sit on pins and needles during the draft, spend your hard earned money on their gear to wear on game days and you plan your life around these games being played by players that have no idea who you are.
Why? Because there's a little rainbow waiting at the end. You can't see it, but you know it's right there. It has to be there, right? That's why you do all that stuff as a fan. Because you believe one day your team will reach the rainbow again.
Of course, there's one catch: You might never get to the rainbow. That's your fear as a fan. All that energy, time, money and emotional support may be wasted because you never see your team get there. No release, no satisfaction, nothing.
The season keeps coming and going and you never get to have that feeling and then you die. That's the fear that's in the back of every fans head. That one moment when everything comes together, when your team keeps winning, when you keep getting the breaks and you can't lose.
I'm sure none of this makes sense to a lot of you, but it does to me. I just watched somebody else's team go to the Super Bowl. Again. 49ers 37, Packers 20.
If you've read my articles before, you're probably wondering why some of this sounds familiar. That's because it's all happened before. The Packers getting embarrassed on the doorstep of the Super Bowl isn't a new thing. Falcons 44, Packers 20 just three years ago. It happened again on January 19th, 2020 and it made me really think (again), why do fans do this to themselves?
There's some stuff that I'll always remember in this 49ers-Packers game and the week leading up to it:
I was in Lambeau Field as the Packers beat the Seahawks. The Packers got one last first down to end the game and advance to the NFC Championship Game. The second the game was finally in hand, it started to snow. I didn't want to leave my seat.
Even though it was freezing, I didn't want to leave. I got emotional because seeing the Packers win a playoff game, in Lambeau, in a snowy game was on my sports bucket list and in that moment, there was this feeling in the stadium that this might be the Packers' year. It had that type of feel. Spoiler: It wasn't their year.
Now let's get to the actual game. For the rest of eternity, I will never be able to understand how the Packers looked that dumbfounded by a zone-running scheme is taught at the high-school level. Raheem Mostert tortured Green Bay on the ground, setting the 49ers-franchise-rushing record. You always hear quarterbacks talking about how they're seeing ghosts, well the Packers defenders were seeing ghosts.
The 49ers offense had so many moving parts that the Packers got way too in their head and had no answer. They looked shell shocked. San Francisco embarrassing Green Bay on the ground in the playoff isn't a new thing either. Back in the 2012 playoff, Colin Kaepernick set the 49ers-rushing record for a quarter against the Packers in the playoffs. Remember him? Once again, the Packers were steamrolled and bullied out of San Francisco in the playoffs.
A win for Aaron Rodgers in this game would've meant so much to his legacy. We know all about his talent and ability. The greatest thrower of the football ever, the whole thing. To really cement his legacy and be considered by many (not just Packers fans), as one of the greatest quarterbacks of all-time, he needed to appear in another Super Bowl.
Now, he still has time, but he's not in his late 20s, or early 30s anymore. Time is ticking and every year with him at the helm that doesn't end in a Super Bowl feels like a disappointment at this point.
Another Super Bowl will come and go without my beloved Packers in it. A chance at reaching the rainbow, a chance at paradise, a chance at that coveted second Rodgers Super, lost. Again.
Is it September yet?