Exotic Creatures crawl into Gallery East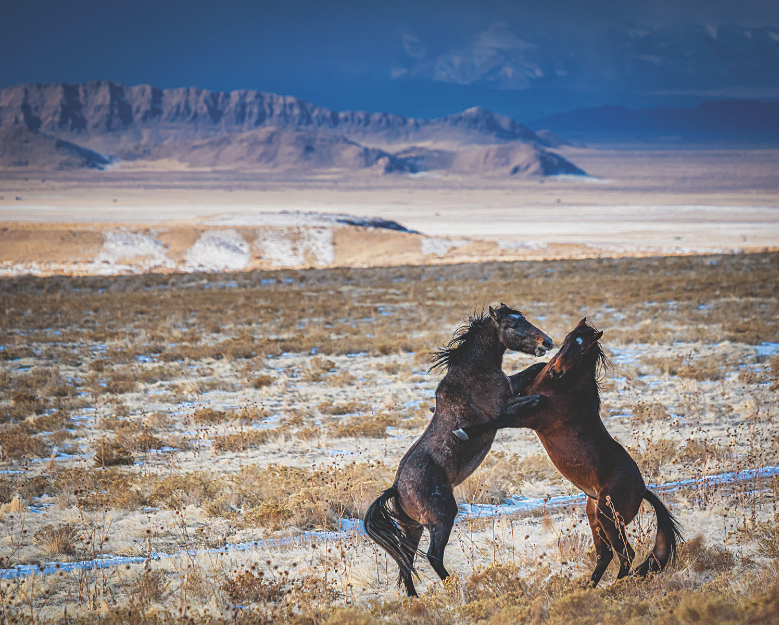 What is exotic?
The unfamiliar, rare, beautiful, mysterious and out of the ordinary?
"Exotic Creatures" is the title of Utah State University Eastern's February Gallery East exhibit featuring the work of Salt Lake City photographer Anna Day and Helper painter Kelly Lynn Wright.
Gallery East director, Jason Huntzinger, said "these artists explore on the theme 'Exotic Creatures.' The exhibit opens on Valentine's Day, a perfect event for part of your night out, so come take in this exhibit before or after dinner. Both artists will also have prints of their work available, which is a great opportunity to give the gift of art, or take something home for yourself from this inspiring show."
Day is a nurse practitioner and her life's work is in medicine. She uses the science of medicine as characterized by hard facts: understanding anatomy, identifying a diagnosis, treating a symptom or prescribing a drug. She feels a connection between her and the patient.
As an artist, her life's passion is nature photography and the interplay between science and nature inspires her art.
"I have read countless books, taken classes, attended lectures and seminars and studied the work of other artists. I recognize the elements of a technically correct photograph in the same way that I recognize the symptoms of a physical condition," she writes.
But it's the art of photography that sparks her emotions and inspires her to capture that moment in time. This requires a connection between her and nature.
Day believes however we choose to focus on something, that focus remains with us -whether it becomes beautiful and empowering, or unpleasant and disheartening. "I choose to focus on things that inspire me, and – I hope– inspire others. Feeling this connection to nature and beauty, all through the lens of art and science, can help us heal ourselves and, in so doing, support healing our world."
Proceeds from the sale of her work are donated to organizations dedicated to preserving the environment and wildlife.
As a self-taught painter, Wright admits that painting is a way for her to escape. "Nine times out of 10, when I sit down and begin a new piece, I have no idea where it is going to take me. At times it begins with something totally different than what I end up with.
"That is what I love. There is so much diversity, which you will see in my work. I'm fascinated with what you can create and I like to mix things up, acrylics, oils, watercolor, inks, textures, I'm all over the place. It is so rewarding to sit back and look at a finished piece and say, 'WOW… I did that.'"
Gallery East is open weekdays from 9 a.m. to 5 p.m. in the Central Instructional Building. It is free and open to the public. The opening reception is Friday, Feb. 14 in the CIB's Gallery East.