Helping the Eagles find their identity within USU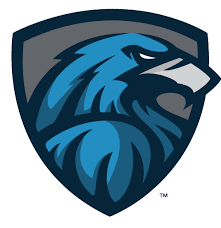 Utah State University Eastern students can expect to see a new, yet familiar logo making the rounds on campus in the coming months.
USU Eastern recently received a new visual identity guide which will give way to new on-campus branding. Associate vice president Greg Dart was one of the many involved in the project. "We've been through some identity changes over the past couple of years and there's been some challenges, but this could be helpful in handling some of the confusion about USU Eastern."
One thing students on the Eastern campus have had complaints about is the identity of the school. Before the 2010 merger with Utah State University, Eastern was the College of Eastern Utah and had a firm identity as the [Golden] Eagles, but ever since, the Aggie symbolism has caused students some confusion about USU Eastern.
Speaking on the confusion, Dart stated, "At times, there have been Aggie posters and banners and insignias around campus, but now you hardly see any. We did that to help students find their Eastern identity."
Part of this new visual identity guide is to emphasize the Eagle prominently in campus branding moving forward. "We want students to come here and be Eagles. We want them to feel like a part of Utah State, but also have that Eagle identity."
The new secondary logo has been used around campus before but will be taking on a more prominent role moving forward. "We really want students to know that our Eagle mascot is in it for the long haul. It's not going anywhere.'
The image that students can expect to see more prominently is the eagle shield often used by the athletics department. The wording will be removed and the eagle will have center stage.
Another change for all USU Eastern branding moving forward will be the exclusion of the word Price in the name of the university. Blanding and Price were both considered to be USU Eastern until a 2019 legislation act allowed Blanding to branch off from Price and maintain its own identity as USU Blanding.
Students can rest assured that the beloved Eagle will be around for years to come. However, in the immediate future, all of Utah State University's campuses will be working towards a visual image that will encompass the entire USU system.
Keep an eye out for the shield logo on campus and wear your eagle gear with pride.