Leta Otuafi, basketball superstar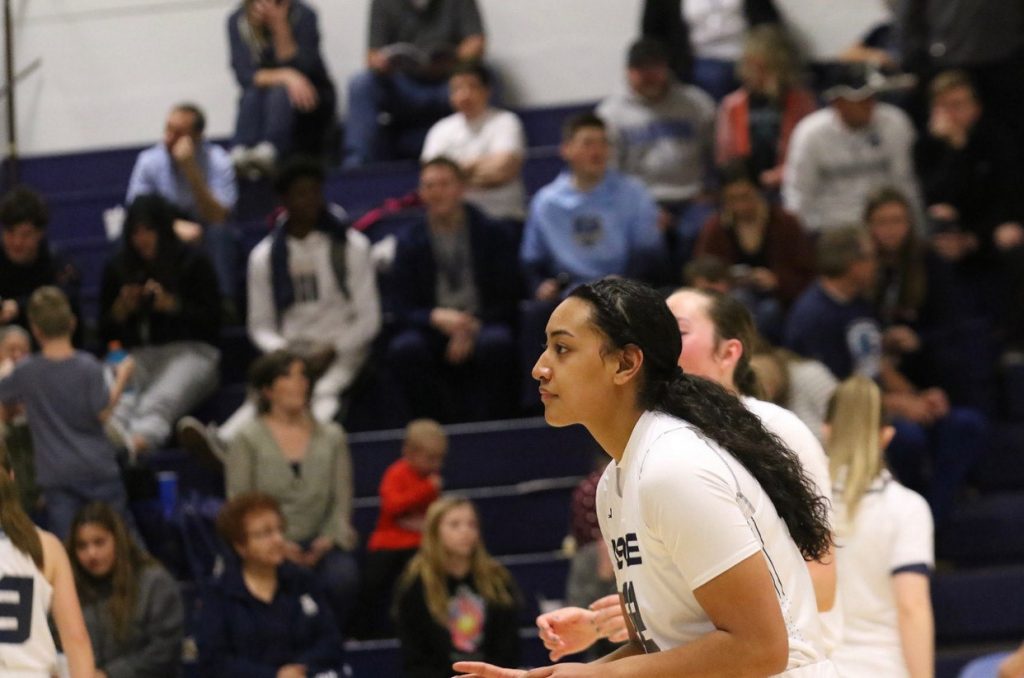 Leta Otuafi, starting forward for the Eagles at Utah State University Eastern, shows everyone what she's capable of this season. She is a freshmen from Fallon, Nev., where she was a four-year starter for Churchill County High School.
In high school, Otuafi and her team "won three-region titles along with being the first ever girls basketball team to win a state title and the first team since the '70s to win three back-to-back-state titles."
Otuafi's parents had four children making Lea the second oldest, "but I definitely had a lot more people I considered siblings." Growing up, she was surrounded by cousins she called her brothers and sisters.
"That's how you are within the Polynesian culture, family is everything and family definitely made sure a core value was within all of us."
Coming from an athletic family, Otuafi's parents both played basketball growing up. Her Nana Noma was also a big Netball player in Tonga.
"I wouldn't be where I am today without my family and all the support and sacrifices they've given me."
Otuafi started playing basketball in sixth grade for a club team called "Jam On It." She played with them until her senior year of high school.
Being unsure of her plans after high school, Otuafi didn't know she wanted to play on until she visited USUE.
"When I came to the school, I was really nervous. But when Coach Chelsey and Morgan came to me, they welcomed me and were so kind and made me feel like I could really call this school home. So I did."
Otuafi's life goal is to "have a positive impact and help anyone I come across. I want people to know they always have someone."
Something Otuafi lives by "is to choose kindness and stand up and help when no one else will." One of her favorite quotes is "no act of kindness, no matter how small, is ever wasted." This reminds her "that everyone is going through something and sometimes that small act could change something within that person."