USU Eastern: Student Body Candidates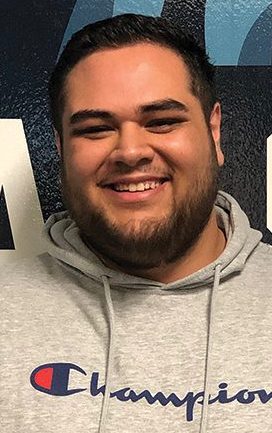 Voting for the Eastern Utah Student Association's Student Body Officer elections are coming up and candidates are beginning their campaigns. Throughout elections, the candidates have the opportunity to share their experience and why they believe they are the person to make a difference on this campus.
One of these opportunities includes the debate being held on Tuesday, Feb. 18 at noon in the cafeteria in the Jennifer Leavitt Student Center. Students are encouraged to attend the debate to ask questions of the candidates. Voting takes place beginning Tuesday, Feb. 18 at 9 a.m. and ends Feb. 20 at 5 p.m.. An Election Stomp is on Thursday, Feb. 20, at 9 p.m. and results of the elections will be announced at 10 p.m.
EUSA Student Body Officer Election Candidates
Sione Siaki:
I am running for the position of student body president because I can make a difference at USU Eastern. I have been a student here for almost two years and heavily involved both at our university and throughout the state of Utah, with positions and responsibilities including president and vice president of the Serving Utah Network, viewpoints editor for "The Eagle" newspaper, ambassador for the Utah Systems of Higher Education, weekly volunteer for the Circles/Bridges out of Poverty Initiative of Carbon County, and as a youth council member under the Lt. Governor's Commission on Service & Volunteerism.
I believe it is the responsibility of the student body president to not only "talk the talk," but to "walk the walk," or to do the work involved in making a difference for the students. As a student leader at USU Eastern,
I have a proven track record of actively putting in the work for students on campus, as well as members of the community. I have the experience and skills necessary to perform the duties of student body president and to represent the students effectively and responsibly. That is why "Working for YOU!" is my campaign slogan. I want to reassure students that their concerns, hopes and visions for USU Eastern are addressed and will put in the work necessary in order to establish the change they hope to see. In addition, I plan to represent USU Eastern to the best of my abilities to continue to prove that our school really is the "best kept secret" of Utah, and we as a student body should be proud of that. Vote for me and I will spend my time as the student body president "Working for YOU!"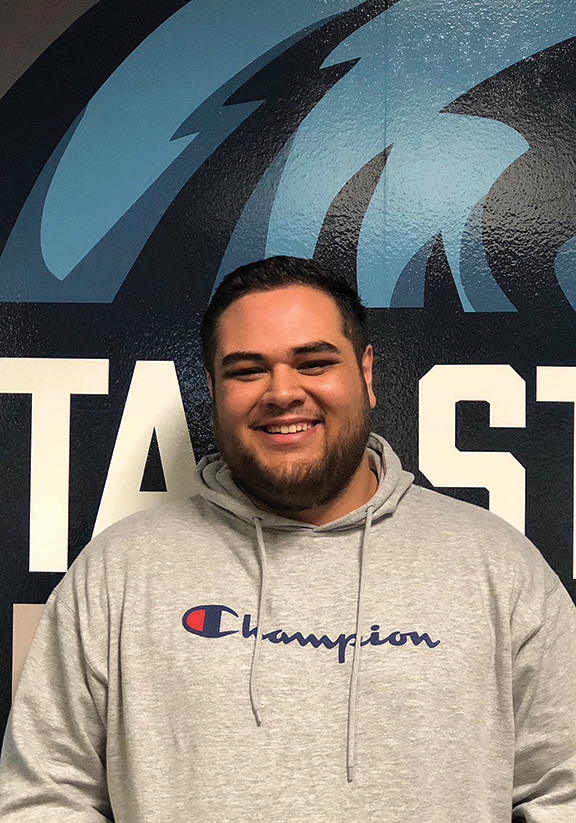 Myriam Hernandez:
I am running for executive VP of USUE because I want to see a change in this school. I want to be able to challenge the diversity/inclusion at this school. I want to commit to fully bringing everyone into the conversation. People I've spoken with tiptoe around the topic. Some people do not want to feel attacked or accused of something. We need to realize we all have biases, and if we do not address them, things will never change. Research shows that in any group setting for minority voices to be heard their needs to be at least 30% present. If we do not start having real growth in our inclusion, we will never be able to hear the voices of the unspoken. I want to be the one at the table to bring a new perspective. Schools can have a set number of a diversity percentage, but if they do not take real action to include people fully, we may never notice real issues in our schools. When we ignore those issues, we become part of the problem. I want to work toward bringing language programs back to allow more students to have access to this school. I also want students to feel like they have a place in this school and do not need to conform to the norm around them.
My goal is to allow everyone to feel like they have a voice or can find their place in this school. I want to adopt people into a new light of diversity at USUE. I want changes to come gradually with input from the student body. I want people to feel they can be their real selves and not have to feel the need to change so that they feel accepted. Most people of diverse backgrounds find the need to conform to standards around them when they are isolated from their culture into another.
Working with faculty and students will be my priority when bringing in these perspectives. I want people to feel they have a voice in the matter. When we work against each other instead of with each other, no real change gets done. We all have biases that affect our decision making and, if left unseen, can negatively impact our school. Research has shown that teams with high percentages of diversity and inclusion tend to produce more accurate work. They can work with more facts and can be objective because they can discuss things from many perspectives. When working with people who have shared backgrounds, you do not notice things that are suppressing minorities because they have no experience in it. I want to bring new eyes, a new face and a new perspective to USUE.
Hailey Haymond:
I am running for executive VP. I am qualified for this position because I have experience working on a team in a higher position, I love working with people and helping carry out events. I worked as the president of a club that helped carry out a large school-wide recycling competition. I have also been on many committees throughout high school that help plan events and functions.
This year I have had the opportunity to work on EUSA as the alumni and traditions officer and plan True Eagle, as well as help, carry out events throughout the year. I stepped in to fulfill the position of events coordinator while in the process of hiring a new member. I helped with publicizing, painting Gibby and writing events on the chalkboard to promote attendance. My platform is being united through diversity. If I were to be elected as executive VP, I want to work closely with the QRC and their activities to not only support them, but get the word out to other students about their events. I would work with students who hold a big part in different cultures on campus to make sure we celebrate culture appropriately and people can enjoy a night filled with learning experiences that teach them about the culture while still being fun for everyone.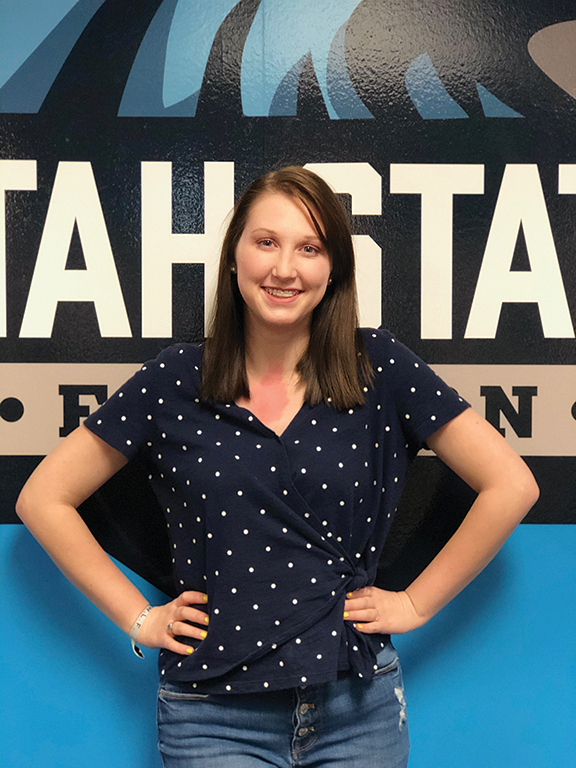 David Nova:
[Running for Executive VP]: I am the middle child of a family of five. I was raised and born in Colombia, a totally different life from the USA. My dad was a Colonel from Colombian Army, and my mom was an interior designer, we had it all there. My family and I were forced to leave the country after being threatened by rebel groups due to my father's position in the military. Coming to the U.S. under difficult circumstances was a situation that challenged me in every way. Although my English skills were poor, I finished my senior year of high school successfully and started a bachelor's degree in psychology, with the purpose to be a dentist. I am the head goalkeeper coach at USUE, and assistant both teams. I had the chance to be the diversity representative in EUSA. This opens my eyes to the need for support of others, and how important it is to know, accept, and love yourself. By helping the community understand identities and make everyone aware of our new multicultural society it cultivates a collectivism environment in our campus.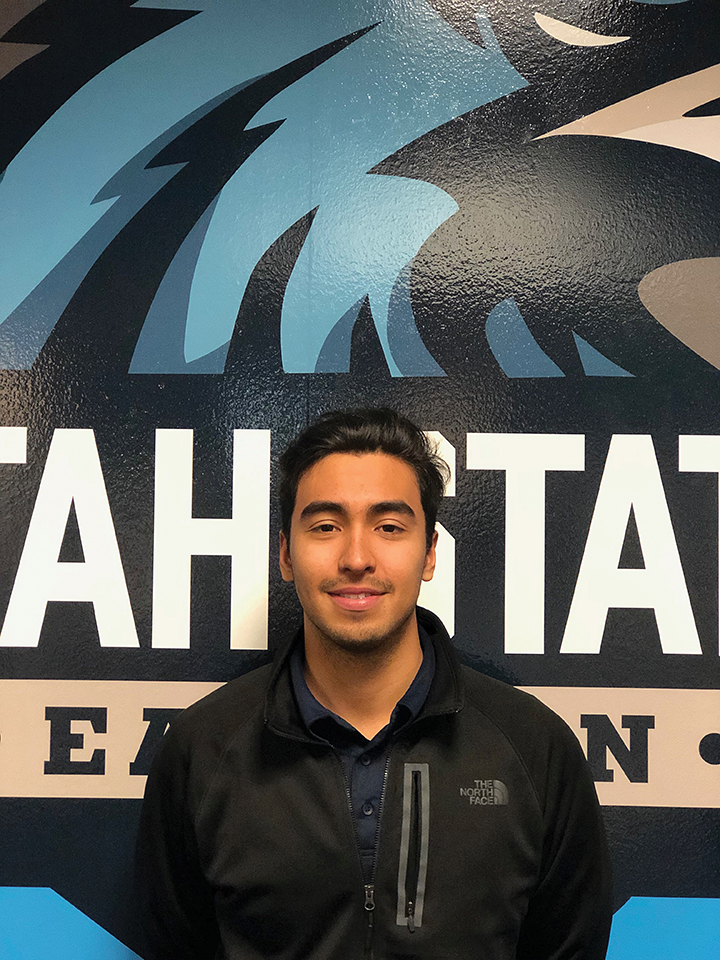 Hailee Pett:
I'm running for the Activities VP. I have experienced being in a position of leadership and planning and executing activities and events for several years. I started my leadership roles my first year in high school on student government committees and continued to my senior year as senior class VP. In this role, I planned dances, parades and events during and after school, plus during sporting events. This past semester at USU Eastern, I was on EUSA as the event coordinator. I oversaw many of the activities on campus as the Nexus Mixer Nights, Bob Ross painting night, several dances, and more. In all my activities I tried to create an environment for students to come mingle, enjoy themselves and feel included on campus.
If I am the activities VP next year, I will work on bringing new activities to USU Eastern. I feel the activities the past few years on campus have been repetitive. I want to give the students the full-college experience, I will bring back the popular activities from past years as well as bringing in new activities to make it our year. I plan on having at least one bigger activity or more each week for students to attend. I want to add to our dances an environment that students would want to attend as well as having one big dance every month or so with competitions and prizes. I want small events for the students while they hang out in the Nexus such as: Italian sodas, adult coloring books and other activities.
My goals for the year are to create events students want to go to and plan them at timet convenient for students to attend. I want to work on our publicity and advertising for activities so we can reach every student possible. I wish to incorporate other student leadership groups and clubs here on campus in my activities to help students get more engaged.
I want to provide a fun college experience for students at USU Eastern and build unity within EUSA. With my skills, ideas, and motivation I will be able to accomplish that for the students here on campus.