One logo to rule them all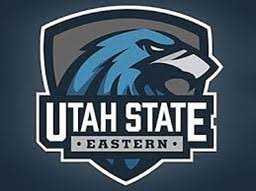 Should USU adopt one unified logo for all campuses, including Eastern?

Utah State University has become much more than just a standard university.
The main campus in Logan is one of many throughout the state of Utah. The university has over 34 campuses and broadcast sites that give students a genuine USU education and a degree that proudly states Utah State University on it.
Each one of the campuses has an identity of their own with different educators, staff and students creating a different and unique feel at each one of these locations.
Utah State University Eastern is the second largest of these 34 campuses. It contains a very different identity from USU in Logan. One of the key differences on the Eastern campus in the inclusion of the Eagle mascot. The Eagle was the given identity of Eastern Utah students for over 80 years.
Before USU Eastern joined the USU-Regional-campus system in 2010, it existed as a standalone college. Starting as Carbon College and then becoming the College of Eastern Utah, the mascot was always the Golden Eagle until it shortened and became the Eagle.
With circulation coming out that USU may be creating a single logo to represent all of these campuses, is there a concern about losing the Eagle symbolism on the Eastern campus?
The short answer is maybe. The university is in total control of those decisions, however, administration on the Eastern campus has been adamant about the Eagle having a long stay at Eastern.
There is a dilemma about this because, on one hand, having a single logo creates more of a community between the regional campuses and the main campus in Logan.
However, being an Eastern student creates a pride in the Eagle. Everything from swag to athletics is ingrained in the Eagle that a change would shock the system of everyone on campus.
It's likely that Emmet the Eagle will be around for some time, so sit tight and enjoy your time as an Eagle.