Paur inducted into USUE Hall of Fame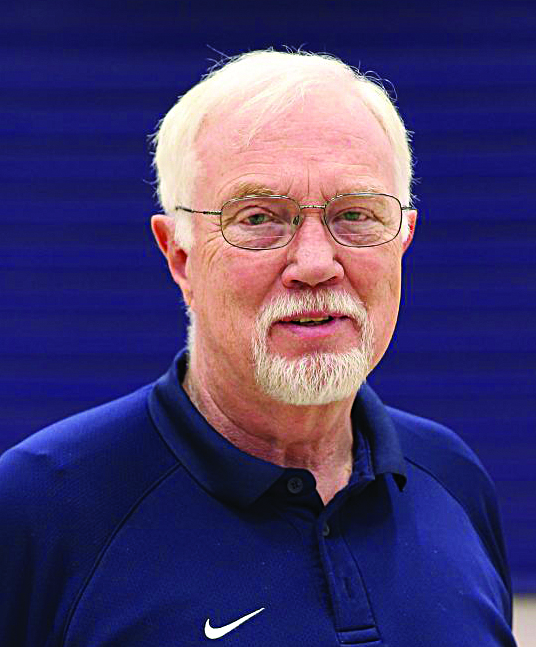 Carbon College, The College of Eastern Utah and Utah State University Eastern have all seen legends come through the doors of the athletic department. One of these legends is Coach Dave Paur, who was inducted into the Eastern athletic hall of fame Feb. 21.
For the past 30 years, Paur was on the committee that selected the recipient for the hall of fame, he would veto it when they wanted him. This is the first year that he has not been on the committee and he was inducted into the hall of fame. Coach Paur was surprised, he thought it would be a few more years until he got elected.
Paur has been a big influence on many students at Eastern for 26 years as a women's basketball coach and eight of those years as the baseball coach. He has been a coach for 41 years altogether.
The USU Eastern womens basetball team beat SLCC in the final home game and conference game of the season. This allowed them to be co-champions with Salt Lake Community College in SWAC for the regular season. After coaching women's basketball at Eastern 26 years, Paur had the opportunity to see his team dominate the court and make history. He helped to cut down the basketball net in celebration over the Eagles' victory.
Here's his numbers: he coached men and women's basketball, track and baseball for colleges and coached high school football, men's basketball and track. He had 1,560 games for junior high, high school and college sports. He had 1,166 basketball games for junior high, high school and college for men and women's basketball.
As coach, he saw 590-576 games in basketball in junior high, high school and college. He also saw 85-184 games in college baseball.
The baseball team had to fund raise for themselves. The women's basketball budget was $8,000 while the men's basketball budget was $15,000. As athletic director he wanted those numbers to be even. In football, he had 52 wins and 33 losses, he believes it to be his best record as a coach. He was at 35-track meets for college and high school.
He was athletic director for 21 years with two years that he did not coach. During his last two years, he was a part-time athletic director. "I think one of my biggest accomplishments is lasting 21 years as athletic director," said Paur. The school went through some hard times and budgets were tight. CSI had the biggest budget, with CEU being the smallest budget
Before coming to Eastern in 1969, he served in Vietnam for one year. He was in the army in the Americal Division with the 198th infantry brigade. He was on river patrol for most of the time.
Paur was a small forward at CEU in 1969-70 and 1970-71. He had 15 points a game sophomore year, eight rebounds a game, and shot 44 percent from the field and 78 percent from the foul line.
He was an All-Conference recipient, which is a list of the top 15 players in the Intercollegiate Athletic Conference-ICAC. Southern Utah, Boise State, Dixie, Weber and Westminster were in it in the '50s. When Paur played, Ricks, Southern Idaho, Dixie, Snow, CEU, North Idaho, Colorado and Treasure Valley were in it.
Coach Paur is a member of The Church of Jesus Christ of Latter-day Saints. He serves on the Young Single Adult High Council in the third ward. He is involved with the institute and the institute council. He works at the temple on Fridays on Saturdays.
"No matter what decision you make in life, you can make it the right decision because too many people think to themselves, did I do the right thing. You can't think that way. Whatever decision you make, you make it the right decision," Paur said.
The hall of fame is in the hallway in the BDAC.