Spring semester's testing center hours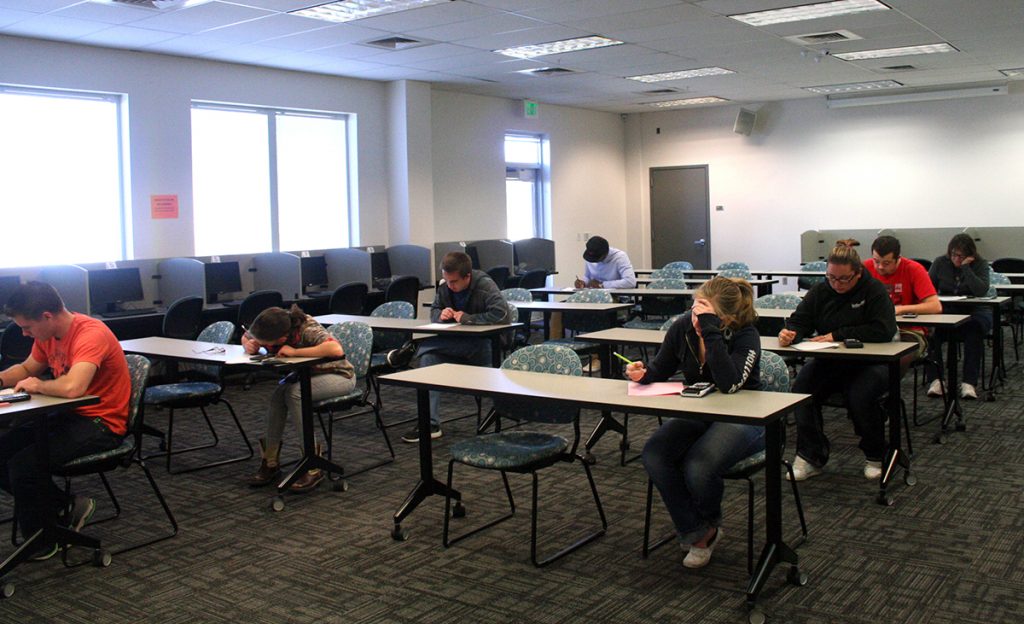 This story has been updated effective March 17
As of March 16, Utah State University Eastern's testing center will resume normal hours on Wednesday, March 18, 2020. They will be open Monday through Thursday from 8:30 a.m. to 8:30 p.m. and Friday from 8:30 a.m. to 5:30 p.m. The center is closed on Saturdays and Sundays.
According to Cathrin Alaei, testing center director, the Eastern campus will abide by the Logan campus' rules.
• All instructors should be strongly encouraged to use Proctorio – or the Canvas-based assessment platform.
• USU will follow CDC guidelines by implementing social distancing between students.
• Follow USU's policy of 20 or less at the testing center at a time
• Follow CDC guidelines and implement social distancing between students (6 feet minimum, preferably 8 feet)
She asked the faculty to please let your students know that the Price Testing Center is now requiring appointments be scheduled in advance, as we are now restricted to 20 or less students testing at a time. Because of this, students that have made an appointment in advance will have priority over walk-in appointments. If our testing center is at capacity (20 students), then they will have to wait outside or make an appointment for a later time.
Students can schedule their exams at testing.usu.edu/ under "Schedule an Exam."