Frisbee golf gives local families outdoor exercise during COVID-19 time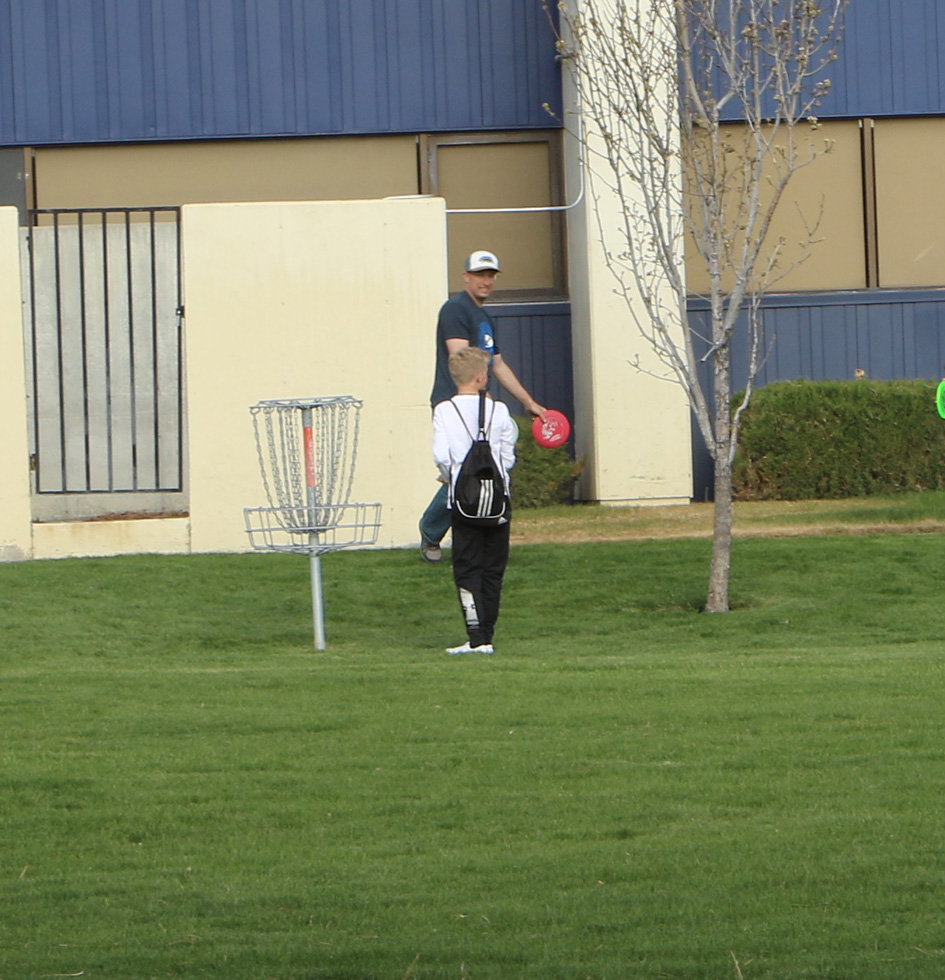 Usually campus is swarming with students saying goodbye, loading cars and checking final grades.
For the past seven weeks, campus has been almost "ghost like" as classes moved online, students went home and athletics ceased. Buildings closed, professors took classes online and life changed for everyone.
The COVID-19 quarantined families for weeks as they binged-watched movies, put together puzzles and tried to maintain a sort of normalcy in their lives. As spring arrived and the weather became warmer, families started walking, riding bikes and playing frisbee golf.
Utah State University Eastern hosts part of a frisbee golf course and local families are returning to campus to enjoy the outdoors and challenge each other in throwing the ultimate disc into a chain-linked-above-the-ground hole.