How COVID-19 "infected" USUE sports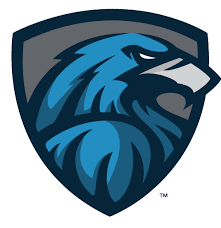 "I'm definitely not a coronavirus fan," softball head coach Shelby Shurtliff said. I did not expect our season to end like that at all. I'm still trying to let it sink in and it is very weird to think about.
After the news spread that classes would further online and all activities, including sports would be canceled, students, faculty and communities were thrown into uncharted waters. Athletes such as softball player – freshman Marisa Bowman said "we never got to feel that last game thrill because we never thought it would be our last game."
Because of the coronavirus, many questions have surfaced regarding sports, Shurtliff said, "we are returning the majority of our team to Utah State University Eastern. Everyone will get an extra year of eligibility which puts us at a huge advantage with Utah State's amazing education. There has not been any accolades mentioned in our conference for players. I don't think there will be with how short our season was with everyone only playing two conference teams."
As for how recruiting will go for next season while implying social distancing has been an issue on coaching staffs. "Recruiting right now is through email and video, but hopefully when things get safer they will start summer ball. This would mean I'd return to coaching for The Utah Fastpitch Club to keep me busy and around all the talent we have in Utah and many other states to bring into our program here at Eastern," Shurtliff said. "I haven't tried the virtual meetings yet, but it is something I am considering."
"As far as training goes, they're not on a workout plan yet, but will start summer workouts shortly, considering our incoming freshman's season is most likely suspended."
Shurtliff's closing thoughts for her team were "although it feels like negative right now, ultimately I know our team will gain from this and it will only make us stronger for next year."
Baseball
"I think that the coronavirus is something to be taken seriously. When it comes to stuff like this I would much rather be safe than sorry," baseball head coach Kirk Haney said.
It was no surprise to coach Haney when the baseball season was abruptly cut short. "Our season was brought to an end due to the coronavirus, we were in fact just about to leave town to go play Salt Lake Community College when we got the phone call that we could no longer play. While watching the news of other major sports leagues stop their seasons, I figured ours would follow soon."
The coronavirus made its biggest impact on the athletes who were expecting a great season and to have that time to play. Haney said, "it was tough on a lot of our players with many of them being forced to make big decisions about wanting to come back or deciding to be done. We were also playing great baseball as a team at the time with an 11-9 record and getting better each week."
Luckily, this season for all sports will mimic that of a redshirt season. "This season will almost be as if it didn't even happen. Players will get the full year back and return to the year that they were in," Haney said.
For coaches, recruiting isn't all about taking trips to see players or inviting them to the universities, but still proposes a bit of a challenge. "Recruiting will be a lot different, lucky knowing a lot of the high school community and players we had a lot of players already contacted before the season started, but still you always find a few players through the season," said Haney.
"We watch a lot of video films on players as well as calling coaches who have coached against players and for them. With many players returning it does make the need to recruit smaller and not as big as most years."
While athletes are not able to train in gyms or with their teams and coaching staffs, Haney recommends, "be creative. Find skills and things that connect with baseball movements. A lot of our players are back at home working now and it is important not only for the need to make money, but to stay active. We worked hard through the year at building a routine. They don't need to follow it exactly at home, but it is important to keep your body on a schedule even if you are having a hard time finding an open gym. This is something you can always do for your health. Get to your baseball skills when possible, but it is okay to take a break." This is not only a recommendation for baseball players, but for all athletes and non-athletes.
The best we can do in this situation is to stay positive. "I really hope that we are back to normal by the fall semester to come in and train. We have a lot of guys that have been here, but those few months are important for incoming freshmen to get caught up to the speed of the game. I do believe as a whole our team will come back stronger. We have been able to build in areas needed while keeping key players here. I have told many this season it was like a test drive for us. We got to compete and see where we were good, but also got to see our weakness. I believe we will get through this and have a very competitive season," Haney said.
Volleyball
For other sports who were not affected and already competed in their conferences were still affected in other ways. "While it didn't affect our actual season, it did affect our spring season," volleyball head coach Danielle Jensen said. "The girls left about half way through and we were only able to have two scrimmages. We had quite a few scheduled and we weren't able to play. It also affected all the time we spend in the gym practicing and doing strength and conditioning."
It is important to stay in touch with your coaching staff if needed. They are able to answer most, if not all questions and are eager to help. This goes the same for any faculty at USUE.
"The team was really disappointed that we weren't able to finish out the spring semester together. We had quite a few things we were working on and tournaments we wanted to attend. I talk with the team almost daily. We keep in touch and if they need anything, I am here for them," Jensen said.
For some sports such as volleyball, they were already done with recruiting before the announcement of the coronavirus. "Recruiting has been a little tricky. We've had to watch a lot of game films and make a lot of phone calls. It has been difficult because most of the girls we were or are recruiting had their club season cut short. So being able to get current game film has been hard. We have to look at films from high school or what little club they played," Jensen said. "Luckily we were done with our recruiting for 2020 and had a good start on 2021."
To reinstate what coach Haney said, Jensen replied, "Our team has had to be very creative with our training. With all the gyms being closed, we've had to find different drills and ways of conditioning to keep us as ready as we can be when everything starts to open up again"
Times are still uncertain for what is to come, but we are all in this together. "I think we are definitely going to feel and see the effects of this into fall. Our training and court time has been cut off and it will take a lot of work to get them where we need to be. Luckily everyone is in the same boat and we will all be trying to get back to the level we want to be at. I am confident that the girls will do what it takes to be ready in the fall and I know as soon as the gyms open up our team will live there," Jensen said. "They are very competitive, dedicated athletes and we have some unfinished business we are going to be ready for."