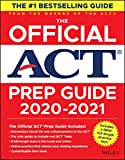 Utah State University will temporarily suspend the ACT and SAT test requirements for undergraduate admission to all campuses for the spring, summer and fall 2021 semesters.
The change to test-optional admission is in response to logistical test-preparation and administration disruptions during the ongoing COVID-19 pandemic. Students will be evaluated for admission solely based on their grade point average, and all applicants may still decide to include standardized test scores with their applications for admissions.
"USU recognizes that prospective students may have faced challenges completing testing," said Katie Jo North, executive director of new student enrollment. "This shift is designed to relieve some of the uncertainty high school students may feel right now. We want our students prepared for the rigor of our programs, but we also want to be accessible and fair to those who missed their opportunity or whose financial constraints prevent them from taking the test multiple times to increase their score."
Over the next year, university statisticians and data analysts will conduct an in-depth review of retention and recruitment data. Those results will be forwarded to a committee comprised of faculty and administrators, which will consider a more long-term decision in regard to standardized test requirements.
Those with a 2.9 or higher will be admitted in good standing; those with a 2.5-2.89 will be considered for provisional admission; and those with a 2.49 or below will be given the opportunity earn their admission by completing three self-paced online classes.
Students admitted provisionally will be considered for Prep Academy entrance based upon factors such as academic rigor, high school trends, math and English grades, time out of school, and a personal statement.
ACT or SAT test scores are still required for consideration of academic merit scholarships and select majors and programs. The deadline for academic merit scholarships is Jan. 10, 2021.