What is Black Lives Matter and what has the movement done?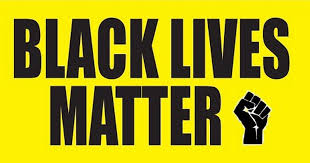 The Black Lives Matter organization was created in 2013 by three-incredible Black women: Alicia Garza, Patrisse Cullors and Opal Tometi. The goal of the organization is to fight systemic racism in this country. "We work vigorously for freedom and justice for black people and by extension, all people." It has now grown to have more than 40 chapters throughout the U.S.A. Black Lives Matter is making strides in showing the importance of the Black community in the world.
BLM was founded in response to the murder of Trayvon Martin and his killer being acquitted. It is gaining a lot of notice with the increasing amount of police brutality and murder cases towards black Americans.
Racially motivated brutality is nothing new, but with the assistance of social media, the message is being spread world-wide.
With all of the information at your fingertips, it's very easy to see why so many support the cause. The countless videos and evidence of police brutality, systemic oppression and racism are all over the internet. and they are heartbreaking. As the message spreads, people are trying very hard to put a stop to racism.
According to ACLED.com, there have been over 7,750 BLM-related protests since May 26, 2020, in over 2,440 locations across the United States. Petitions began circulating on Instagram and Facebook in support for the victims. Hashtags and slogans began trending on twitter, such as #blm, #NOJUSTICENOPEACE and some specifically pointed at certain cases. The hashtag #ArresttheKillersofBreonnaTaylor gained a large following. Many people began to realize how the system treats people of color and want to put a stop to it.