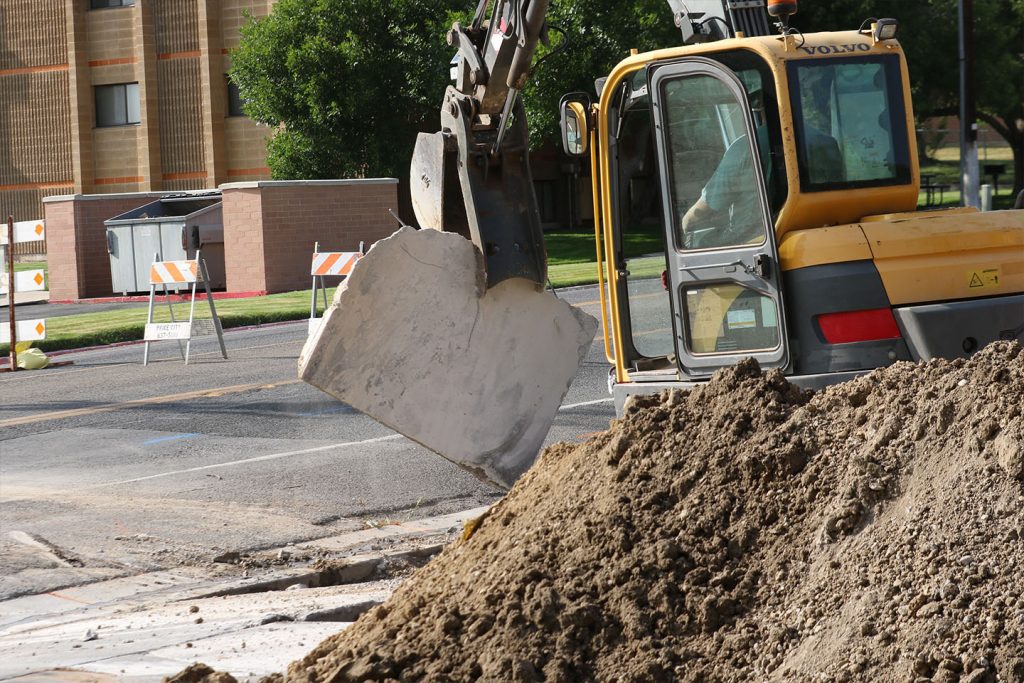 Over an 84 year span, Utah State University Eastern has undergone changes on campus. USU Eastern started as a small community college in 1938, where a small group of people put together a center for higher learning that could service Eastern Utah students.
The growth of that institution from a small College of Eastern Utah campus to becoming USU Eastern has been exponential, with new buildings, new classes, new programs and activities for students to use and further themselves both academically and personally.
USU Eastern students returned to campus the last week of August 2020 to some of these changes taking place on 300 East.
This construction is part of the USU Eastern capital improvement plan. Since 2019, a full replacement of the underground steam pipe has been happening incrementally on the Eastern campus. It has been fully replaced from the Mcdonald Career Center to the Burnell Dimritch Athletic Center and is now being replaced toward the West Instruction Building.
The construction on 300 East has been in progress since school began and is expected to conclude by the end of September. Students will have full access to campus in a matter of weeks.
The plan also included a full replacement of the glass in the BDAC, giving the building an updated look and feel. A fence behind the BDAC was also removed and replaced over the unexpectedly long summer break.
Capital improvements are going to continue to improve the functionality and feel of the USU Eastern campus for years to come.