Guardian of peace, defender of justice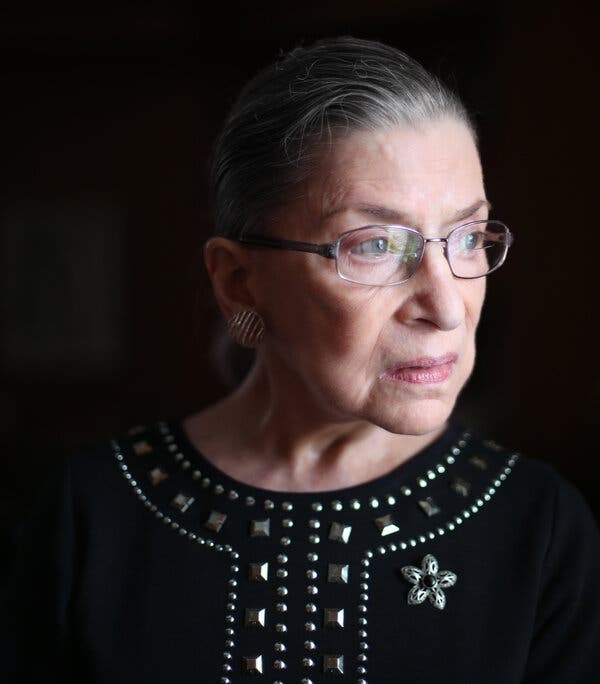 Our nation and the world endured an enormous loss, a true guardian of peace and defender of justice has left us. Justice Ruth Bader Ginsburg was the pinnacle of legal integrity, compassionate advocacy and uncompromising passion. In all likelihood, she was arguably the most qualified and effective person ever to sit the bench and the loss of her is undoubtably a national tragedy on a scale that should shake us all to our cores. The judiciary holds a special place among the system of checks and balances. It is the final destination of dispute and the last resort for justice. In that same mission, RBG lived her life as the absolute paragon of critical analyses and constitutional insight.
RBG entered law school at a time that women were not welcome in the field. The Dean of Harvard Law declared during a dinner with other law students that RBG was doing the legal system a disservice by taking the place better suited for a man to fulfill. Nevertheless she persisted. Her husband, also a law student, contracted cancer shortly after the birth of their first child. RBG attended classes during the day, came home and tended to her child and husband, transcribed his own assignments and notes, then found time later in the night to complete her studies. All of this on her plate, and she still was named to the Law Review. Nevertheless she persisted.
In private practice, RBG advocated for women, minorities and victims, winning several landmark cases that shaped the world today. When named to the bench, she was already a seasoned and well-respected legal mind, little did they know exactly how deep the wealth of her knowledge truly went.
The hallmark of RBG's legacy, of course, was her time spend on the Supreme Court, the opinions she rendered, the dissents that made her a legend, and the unconventional friendships she forged all combine to form a picture of one of the most remarkable people to ever exist. When Justice Ginsburg dissented, people listened, not because she was passionate (which she was), but because her insights and legal analyses were so perfect, so cuttingly honest and full of wisdom that many often found themselves having to re-examine their own opinions. She found ways to disagree and remain friends, plus inspire those opposed to her views to follow her nonetheless.
Her friendship with Antonin Scalia showed how her philosophy merged seamlessly with her conduct, both diametrically opposed in their interpretation of some Constitutional provisions yet they formed a friendship that transcended that divide even in the face of common-sense. Yet they persisted together. They shared a love of Opera, they often lectured together and they sat behind the same hallowed bench. RBG's ability to find common-ground with anybody willing to put forth the effort on their part is what truly made her a legend.
I will never forget my time spent in law school because RBG provided much of the foundation for the legal theory and principles that run the world we live in. She wrote many of the most important, moving and impactful opinions and dissents in court history. Perhaps, above all, she inspired generations of women, young and old, to persist, to fight against oppressors and to triumph against doubt. In the end not only did she wield the sacred sword of justice, but she did so in a way that generation after generation will remember the impact, fierceness and importance of the legendary Ruth Bader Ginsburg.
Never lose sight of what she fought for, never lose hope because her legacy will endure, never doubt you are capable of great things, most of all let us never forget that until all nine seats of the Supreme Court are filled by women, we still have much work to do. Her legacy will endure, may her memory be a blessing.