Meet Eastern's videographer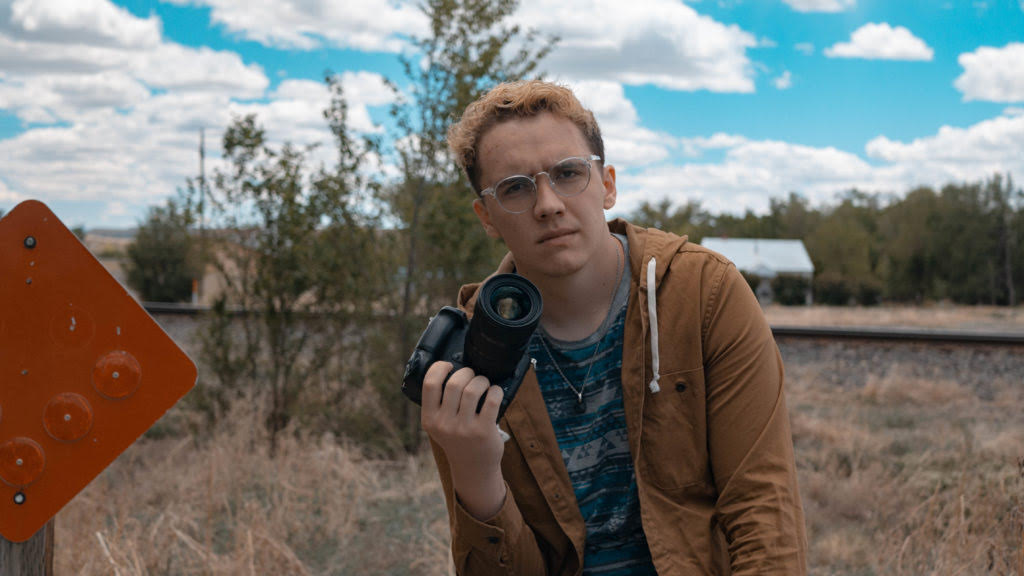 If you see a new student taking photos and videos on campus, then you have seen one of USU Eastern's newest employees. Buskin Allred is a videographer as well as a photographer. Although Allred is definitely more of a videographer, he still enjoys photography a great deal. He is from Castle dale, Utah, but moved to Price when he turned 18. Allred is now 22 and has his own business as well as his job with Utah State University Eastern. In his third year as a student, he has been working with the school for about two months.
Growing up, Allred was always interested in making videos. He started making videos at a young age and began showing them to his teacher in school. His teacher would put his videos on the smart board for the class to see. Although his teacher believed in him, others had doubts. Allred was often told he should become more interested in something he could turn into a career, so his fire he had for videography slowly started to burn out.
When he started his degree at Eastern he went into computer programming, he soon realized that it just wasn't for him. Allred began to find his passion for videography and photography once more. He began making music videos with his friends and the passion grew more and more.
About five months ago, Allred got his first gig making a commercial for Juniper Pizza Cafe. He only got paid $200 worth of store credit, but it was enough to get his feet on the ground. The Juniper Pizza commercial was actually the start of Allred's career at Utah State Eastern. After the commercial, Greg Dart reached out to Allred and asked if he would like to meet with him and Loren Miller. Going into the meeting Allred had no idea what to expect, but in the end was offered the job at Eastern.
Since beginning his job, Allred has shot a lot of fun events on campus. One of Allred's favorite events was videoing the ambassador team floating the Price River. He also enjoyed videoing the chalk throw event as well as videoing students who painted Gibby.
His goal is to have his own successful production business, and hopes to move to Provo soon in order to help his business grow. Allred is "very excited to expand his skills and work with new people."