USUE Nursing Program celebrates 50 years in photo exhibit at Gallery East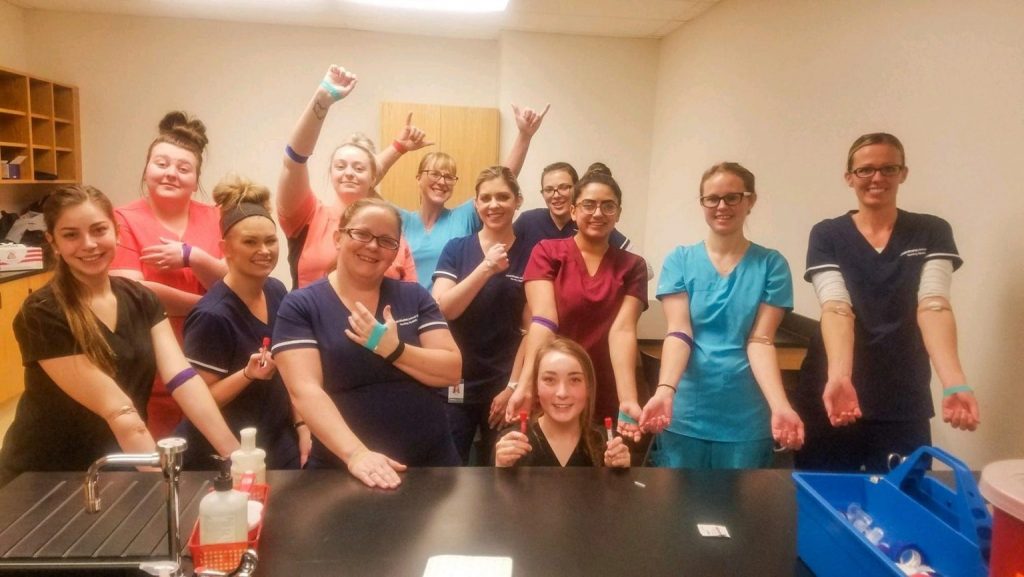 Utah State University Eastern's Nursing Program is celebrating the 50th anniversary of its founding in 1969 and the first graduating class of 1970 with an exhibit titled, "Then and Now, a Celebration of Snapshots" held at the Central Instructional Building's Gallery East from Sept. 23 – Oct. 9. 
The photography exhibit shows the development of the nursing program, advancements in nursing and education plus its contribution to Utah communities over the past five decades.
From the first class of "21"practical nursing students, the program produced over 1,741 graduates, with the majority of students staying in Utah and their local communities.
The program was established at the College of Eastern Utah (CEU) and expanded from offering a practical nursing certificate to an associate degree of nursing in the early 1980s. The college became part of the USU system in 2010, enabling nursing program expansion across Utah.
Throughout the years, the program expanded to many regions in Utah, including San Juan, Moab, Uintah Basin, Tooele and Cedar City. In 2017, a bachelor's in nursing (BSN) program in Logan was launched using the framework and solid foundation that the statewide programs developed and polished. In the fall of 2020, an RN to BSN program was added to the options of degrees offered.
The CEU/USUE nursing program's greatest impact is reaching under-served citizens with the opportunity to complete nursing education and practice in the communities students grew up in and love.
These graduates served these communities for the past 50 years in various capacities and expertise. USUE Nursing is part of ongoing contributions to the nursing profession and nursing education.
An opening reception (without food) will be Friday, Sept. 25 from 6-8 p.m. Students, faculty, staff and the public are invited with social distancing precautions for Covid-19 observed. The gallery exhibits are free to attend and open to the public during the academic year on weekdays from 9 a.m. to 5 p.m.
Questions can be directed to Noel Carmack, Gallery East curator, at 435-613-5241 or email at [email protected].