Woodhouse discusses the upcoming soccer seasons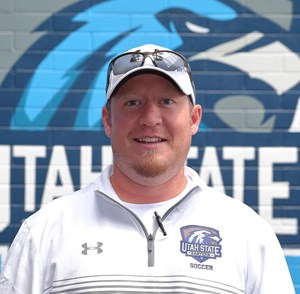 What to expect for the upcoming soccer teams? Coach Jared Woodhouse, head soccer coach for both the men's and women's soccer teams discusses the upcoming seasons.
This is his first year at the head job for the women's team and second year being the head coach for the men's program. He is pretty new to this head coaching job. He hopes to start off strong and start a legacy of winning. He has lived in the area since 2012 and been a part of the soccer program since its inception.
On the women's team, it has 19 incoming players and 11 returners. The team is young, especially with 19-incoming players. But, the eleven returners will set the tone.
And as far as the men's program, they also have a lot of incoming players: 17 and 12 returning. Both teams are young.
He expects that on the men's team they will be in a dog fight for No. 1 in the region and conference. And as far as the woman, if they can go without any serious injuries, they will be in a good position come tournament time. "They will both have a good shot," he says.
He is excited by the level of talent both teams have. He feels they have a lot of players that can flat out play and have the possibility of a championship because of that talent. He believes both programs have the potential to fight for a conference championship. That is their main goal.
Another goal is to obviously have a season, they are having to follow some guidelines or rules because of COVID.
The coronavirus changed a lot already with the season being moved to the spring. They will have to adjust a little bit playing in the spring instead of the fall. But all the players are up to the challenge.
They will have to do a lot of precautions, but are just like any other program, "at least we are playing." All the players are more than willing to follow all the rules to play. They feel fortunate that they are still out there training and preparing for what could be a special season.
To play, each team member has to get a symptom and temperature check every day. If they don't, they cannot practice that day. They have to wear masks every day and are trying to social distance as best as they can except during game play obviously.