'Places and faces of Utah's Coal Country' by Carmack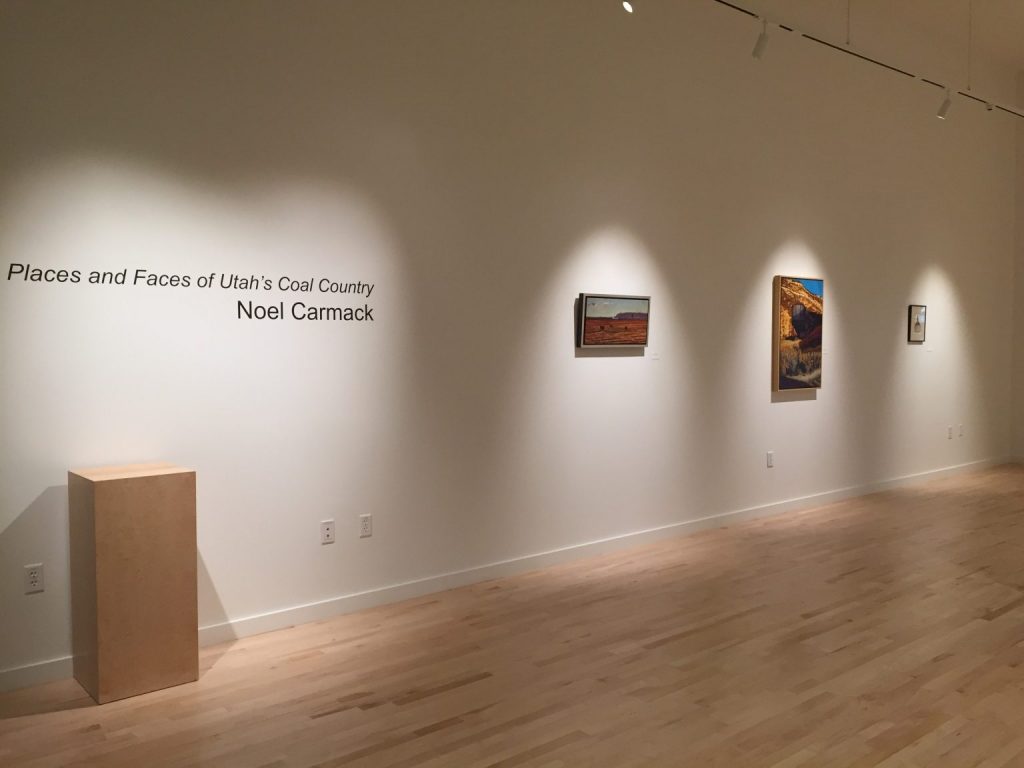 Associate professor of art at Utah State University Eastern, Noel A. Carmack, is exhibiting his industrial landscapes and portraits of people whose lives are tied to Southeastern Utah at the USU's Twain Tippetts Art Gallery throughout October. The exhibit is titled "Places and Faces of Utah's Coal Country."
Many of the coal mines, tipples and powerhouse stacks in Utah are beginning to disappear, due to the decline of petroleum-based energy industries. The boom-and-bust economy of Southeastern Utah is turning toward more favorable, efficient energy sources, so the life and traditions of the men and women who are dependent on these industries are changing, Carmack wrote.
"These paintings and drawings represent the deteriorating structures, the weathering marks left on the landscape and the faces of the people who live and work in the area.
"The work is comprised of the industrial landscapes, featuring the machinery, structures, and tools which have been used to mine or extract the natural resources of this area, and portraits of the men and women whose lives are closely tied to Eastern/Southeastern Utah region," he said.
Carmack received a BFA in illustration and an MFA in drawing/painting from USU.
He has exhibited work in state and regional competitions and exhibited drawings and paintings in venues across the Wasatch Front and Arizona.
In 2006, one of his portrait drawings won Drawing Magazine's Cover Competition, a nationally-distributed art magazine. The work was featured on the February 2007 cover, along with a biographical article showing two more examples of his portrait work. In the past four years, he completed several portrait commissions.
In addition to producing his own artwork, Carmack has done significant research on the visual art and culture of nineteenth-century Mormonism. Carmack published on these and other topics in BYU Studies, Dialogue: A Journal of Mormon Thought, the Utah Historical Quarterly and the Journal of Mormon History.