Women's basketball team to play in spring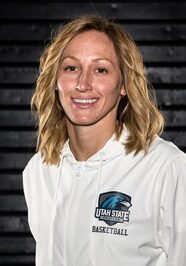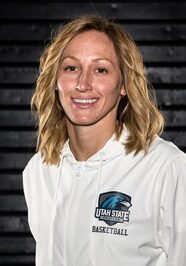 Some might say that basketball and volleyball are the sports mostly affected by COVID-19 on campus because they are indoor sports. But even with this scare on the back of every athlete and coaches' minds, the Utah State University Eastern women's basketball team has high hopes for the season even though they have had some setbacks thus far.
They had to quarantine the past two weeks because of COVID regulations which has been a major setback, plus the fact of not being able to practice for two weeks. They learned how to have a good attitude about the setback and doing things differently this year; especially with COVID, everything is different. One of the requirements for the athletes is each team member has get their symptoms checked every day before practice to be able to participate.
Because of the outbreak of COVID continuing, the National Junior College Athletic Association moved all sports seasons to spring semester as well, which is another different aspect they deal with. Despite all this weirdness, the team is looking forward to playing competitive basketball. They are trying to always be positive and have the best attitude they can with a good season in the back of their minds.
The Eagles have a young team with three sophomores returning and nine freshmen playing college basketball for the first time.
Coach Chelsie Warburton expects the three sophomores to be great leaders for this team. She is entering her sixth season as the head women's basketball coach with Coach Morgan Warburton Nelson and Coach David Paur joining her again this year. They are an important part to the program and its success. Warburton was named the Scenic West Athletic Conference Coach of the Year in February 2020.
Warburton says this team has a lot of great talent. They have talent in every position with the drive to work well together. Being productive with their time and staying focused as a group will help boost the success on the team and ability to reach their goals.
Some of the team's goals are to be the conference champions again and win the region tournament. Some of the coaches goals are to improve the skills individually and as a team and graduate the sophomores.
They are excited for the season to come. They are anxious to get back on the court and start practicing again and preparing for the season.
The season starts Jan. 26, 2021. The first game is in the California Christian Basketball Tournament and the last conference game is March 27. The SWAC tournament starts April 1 and is hosted at the school who wins the conference.