Coronavirus is not a hoax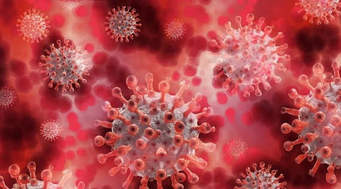 Utahns have been dealing with the COVID-19 pandemic for nearly nine months.
The first several months were filled with uncertainty. People were left asking questions about how to protect the health of themselves and their families. Stores were having shortages on cleaning supplies and personal hygiene products. It was a frightening time and nobody had any answers.
That all changed when the Center for Disease Control released a comprehensive plan in the early summer. The plan was straightforward. Wear a protective face covering, keep a six-foot distance from others and keep social gatherings to a minimum. The goal of this plan was to stop the spread of the highly contractible virus.
That's great news right? The pandemic must've slowed, maybe even stopped right? No. Those recommendations were mostly followed by the compassionate citizens of the state. This group of individuals followed the rules, trusted the scientists and medical professionals and did their part go keep the communities safe.
Sadly, those aren't the only people living in the state of Utah. Large groups of individuals saw these recommendations as a personal attack on their freedoms. They claimed that face coverings were an infringement on their rights and completely ignored the proven tactics for slowing the spread of coronavirus.
Cases have been over 1,000 positive tests each day for weeks with Utah setting records for the most amount. Hospitals in the state have reached 97% capacity. Nurses are being called out of retirement to risk their lives in overcrowded, understaffed intensive care units while people are starting to be turned away. Human beings are being denied medical care because people felt the need to "protest" acts of human decency and compassion.
Things are pretty grim right now. Common sense dictates that people should be more willing to follow these guidelines to ensure public safety. That's what should be happening, but instead people gathered in large groups over the last week to party it up and celebrate Halloween. Utah Valley had a party with over 10,000 in attendance Oct. 31. High schools held dances, families gathered in large groups. People seemingly forgot that a pandemic is currently happening.
This is going to seriously affect the state moving forward. These mass gatherings have caused the state to prepare secondary care facilities for the upcoming surge of cases. These facilities have no staff. The health professionals are being stretched beyond the limits. People are going to die because of the ignorance shown by Utahns in the past weeks.
For those who do not like to be told what to do, the pandemic is getting bad again in Europe. France and Germany both announced new four-week partial lockdowns to curb the spread.
Under the French lockdown, people will need a certificate to move around, and non-essential businesses, restaurants and bars will be closed. German restaurants, bars and clubs will also be closed in order to, as Chancellor Angela Merkel said, "avoid a national health emergency" as new daily cases hit a record high. The Czech Republic is also in dire straits and has the highest new infection rate and COVID-19 death rate in the EU.
Meanwhile, Mexico's reported COVID-19 death toll has surpassed 90,000, and India's case total has surged past 8 million. Only the U.S. has had more cases, with 8.8 million.
If you cannot live in lockdown again, do what the CDC asks you to do. Everyone that attended the dances and parties on Halloween weekend may have had a happy Halloween, but may have a gloomy Thanksgiving and holiday season when the elderly and immunocompromised family members have contracted and died by this virus.
This is not a time to be selfish. It's not a time to worry about yourself. This is going to continue and grow worse by the day until people start following the rules. Please, wear a mask and don't have parties of over 10 people. It isn't worth it.