Native American Heritage month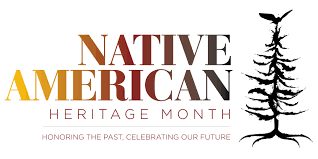 November is meant to honor Native American Heritage. The month allows indigenous youth and the elderly alike to show pride in the culture of Indigenous America.
When Native American Heritage Month began, it was a celebration of the identity and values of the diverse cultures and contributions that greatly affected and influenced the nation. It was put into effect on August 3, 1990, by George H. W. Bush.
His intent was to allow national expression from the Native American population. The population has a platform to share their culture, traditions, music, crafts, lifestyle and their take on life.
This is about the culture and traditions of Natives. There are 574 federally recognized native nations within the U.S. 245 tribes are not currently recognized. Roughly 6.9 million of the
U.S. population is Indigenous.
About 142,972 Native Americans are
veterans of the U.S. Armed Forces as of 2019. Even so, by the year 2060 the population of Indigenous people increased to 10 Million. That number includes indigenous peoples with one or more ethnic backgrounds.
Fourteen states have Indigneous populations that are above 100,000. 4.8 million indigenous people are eligible to vote.
There are some misconceptions about the Native population that are blatantly wrong. Some sources to look for are the Native American owned establishments that express and inform about Native cultures.
You can also look to websites like native-land.ca to see what tribal land you might be on and valuable research with peer-reviewed articles that express Indigenous acknowledgement.