Salmon joins as assistant basketball coach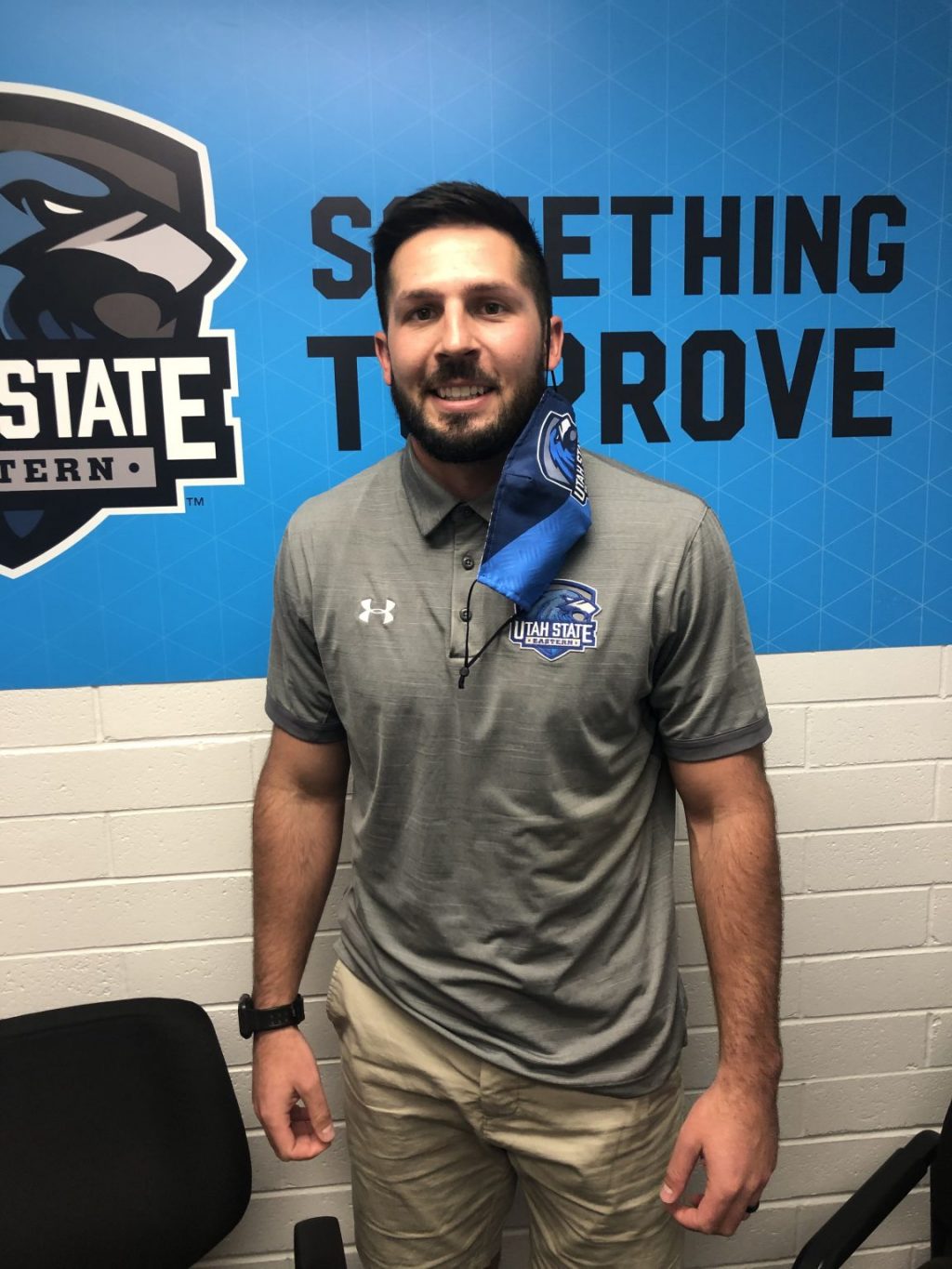 "Relationships I think are the most important aspect in life." A strong message stated by Coach Thomas Salmon. He is another one of Utah State University Eastern assistant basketball coaches. All these coaches believe the same thing, and that thing is that relationships with players and people are extremely important to being successful and strong through basketball and life.
Coach Salmon coached at Snow College who is a cross conference foe. He was there for 2 seasons, and in those seasons, they were very successful. Now he looks to help USUE beat snow his former team which he has helped build. "I think it will be nice to see those guys again, and to catch up before the game, but once the horn sounds its on," Salmon said talking about playing them during the season.
Coach Salmon is extremely excited to be working with these players. There is a lot to like about them. With the players from last season and the new ones this season. "There is a sense of brotherhood which was almost immediate," Salmon said. If the chemistry is good, then the team will have a lot of teamwork which will be needed during the season.
With being an assistant coach, a lot more goes on than just coaching basketball. Recruiting, scheduling, player development, fund raising, community building, academics, and much more. All these responsibilities are for the coach Salmon and the rest of the staff.
"Coach Evans is a defensive wiz, so I think my role here is going to be more offensive." That means coach Salmon is going to have to put some focus on the offensive side of the ball. As a player Salmon was more of a defensive player, but now he is trying to focus a little more on offense as a coach here by bringing ideas to the table about offensive strategies.
With having the season so far away it is going to give them a lot of time to practice if they can stay healthy with all the COVID going on. The team has battled COVID having to do a two-week quarantine.
"We have followed all the protocols to a tee, and it's going to benefit us in the long run." If everyone stays healthy then they will be able to get more practice, and with more practice the more they learn, and the more they learn the more successful they will be.
Since the season starts the end of January, he knows it will be a tough road, but is excited for it to finally start.