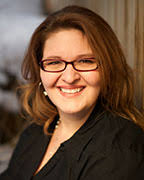 2020 has been a year of hardship for many people around the globe. People are out of work. Children are stuck sitting in front of a computer instead of seeing friends at school everyday.
College students also experienced a difficult year. Many students were sent home from campus without a solid plan because everything changed so quickly. Students relied on support services from Utah State University Eastern to get through this difficult time. Now, students will be losing some of those too.
TRIO student support services has lost its program funding and will be leaving the USU Eastern campus in the spring semester of 2021.
First generation students, students from low income households and students with disabilities have relied on TRIO for assistance with advising, tutoring, academic guidance and success workshops for years. The program had the capacity to serve over 100 students each year.
Students will still have access to tutoring, advising and academic assistance programs through USU Eastern, but the process will be more complicated. Students will need to reach out to these services individually, as opposed to the streamlined process TRIO currently provides.
Students currently involved in TRIO will continue to have access to these services until the end of the year. There will be a five-year period before TRIO can reapply for funding at USU Eastern.
This will mean more work for students in the TRIO program moving forward, but with the help and guidance from the faculty and staff of USU Eastern, students will have the ability to succeed.