USU Eastern students receive weekly coronavirus updates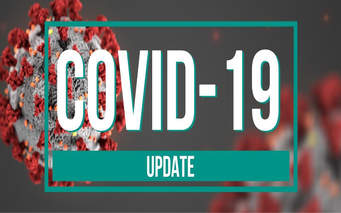 After members of the campus community expressed concern with the lack of available COVID-19 information, USU Eastern associate vice president Greg Dart started releasing weekly video updates. These updates include the positive cases involved with the Eastern campus, the positive transmission percentage and the number of students, faculty and staff in quarantine.
In the first COVID-19 update for November 2020, Dart shared some exciting news for the USU Eastern campus community.
During the summer, Utah State University created usu.edu/covid-19. The website includes the most recent case counts available, updates from USU president Noelle Cockett and the USU Protection Pledge. The website was helpful for USU students, but the numbers are centralized. There was no way to break down the information into the individual USU campuses. That has since changed.
Students can seek out information for the campus they attend. This will help students gain the most updated and accurate information to help keep themselves and their campus communities safe.
However, this update also had some negative news. There are nine-cases active on the USU Eastern campus. Only one of those is a student living in the on-campus residence halls.
There are 30 students on a 14-day quarantine. These quarantines are put in place to prevent potential spread on campus These students are in quarantine for potential exposure to COVID-19 and will be monitored to ensure campus safety.
Dart included numbers for Carbon county which is where Eastern resides. It currently has 67 active COVID-19 cases and five hospitalizations. The positive case percentage is 26%. That's nearly a 10% increase of the statewide average. Carbon county has been officially considered a high transmission area as of last week.
The number of hospitalizations is worrying. Carbon and Emery counties collectively have access to six beds for intensive care. With five people currently hospitalized, that number is worrying.
There are only three weeks left of face-to-face instruction before fall semester becomes totally virtual. Students are encouraged to do their part and honor the protection pledge to keep the campus safe for the last few weeks.