What will next semester be?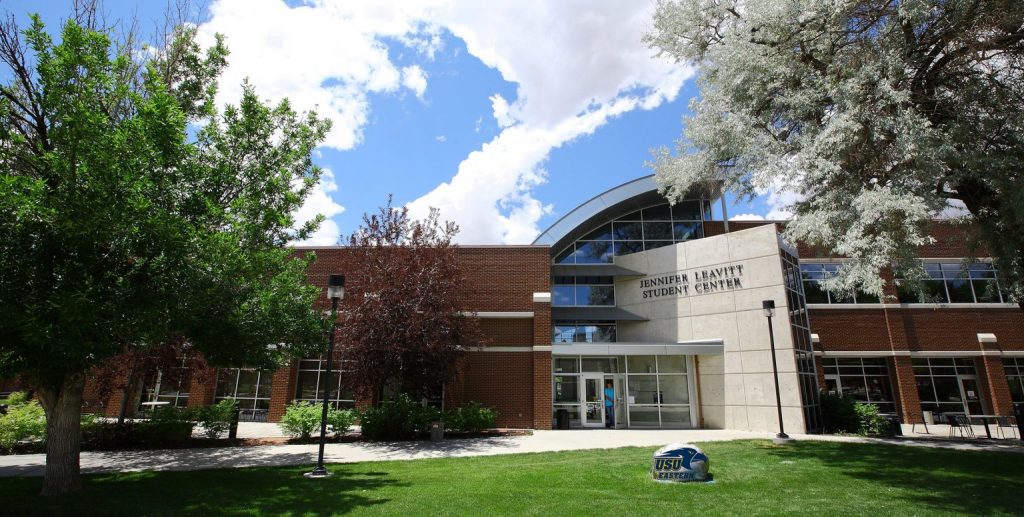 Utah State University Vice President Robert Wagner addressed students during an Institute of Government and Politics lecture Oct. 27. During his speech, Wagner talked about what next semester will look like. He also talked about registration, commencement, student fees and what to expect if there is a vaccine.
In terms of next semester, Wagner said spring of 2021 will be "very similar" to fall of 2020.
"We'll be social distancing, have face coverings and our classrooms will resemble what they are now," he said.
When can USU expect to get back to normal?
According to Wagner, it's not likely until this upcoming summer or fall, at the earliest. Even when USU gets back to "normal," Wagner said students could see some permanent changes.
"I hope they will be positive ones," he said.
Wagner also said the university "expects to get back to full activity, full support, student life and student experiences."
Registration on Nov.16 will mirror registration from last semester. The difference is students will be able to know the delivery method of their courses as soon as they register.
Wagner said the university is still holding out hope that a graduation ceremony can happen.
However, the university has decided not to announce commencement plans until March.
"We are going to try to wait as long as we can to make any decision about commencement, because our president wants to hold it. We want to have a commencement for our students."
During the presentation, IOGP director Neil Abercrombie brought up a question about student fees.
"This was a question that was sent in earlier. Is it fair to charge students the same amount in fees when they can't have traditional experiences?" he asked.
Wagner said the decision to continue charging student fees was "not taken lightly." However, he said, student fees do not operate the way students think they do.
"It's not 'if you don't use it, you don't pay it.' Our fees are voted on by students and used to support services. Staff and administration have worked hard to find alternative sources to traditional services as well."
He added that even suspended services will eventually come back, and they need to be funded in the meantime.
When it comes to a vaccine that could be readily available sometime next year, Wagner said "availability and accessibility" will determine how the university reacts to it.
"I am part of a committee that meets daily to have these discussions," he said. "In addition to availability and accessibility to our students, it will also depend on the number of cases in the community and case containment."
The number of COVID-19 cases in the Bear River Health district has been rising lately, with over 4,000 active cases in Cache County alone. However, Wagner said the USU community is doing well when it comes to managing the spread of the virus.
"The last report I saw for our campus community, the wastewater numbers were actually pretty good," he said. "At this time, the positive cases in the institutions are manageable."
The USU community currently has 165 active COVID cases.
Wagner praised the USU community for how it's been handling changes on campus.
"As I walk around, I see students wearing face masks and faculty wearing face masks," he said. "A lot of the reason we haven't had to change, is because students are doing what they need to do."
Wagner ended by thanking the students.
"You're an inspiration to me," he said.
Wagner also encouraged students to fill out a survey they should receive via email sometime this week. He said the survey will help the university understand how they can do better and help them evaluate if they need to make any adjustments.