USUE welding students help Green Team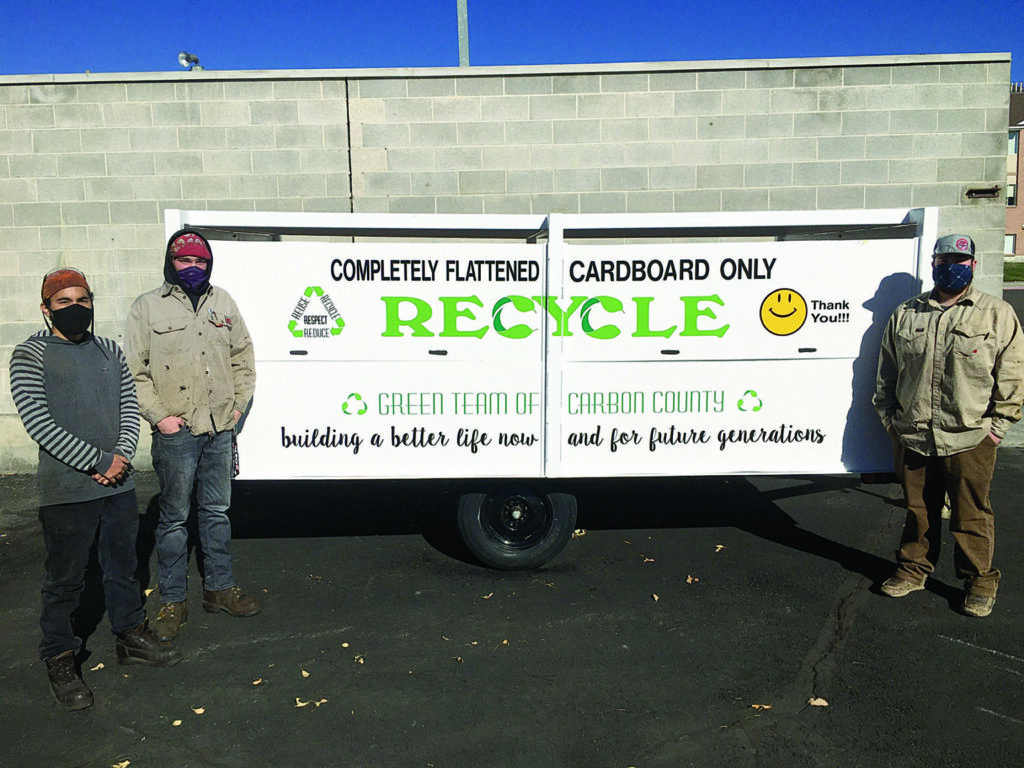 Utah State University Eastern Welding students helped The Green Team of Carbon County with its most recent project of modifying a trailer to store flattened cardboard to recycle.
A group of USU Eastern welding students made significant welding repairs and modifications to a basic ATV/UTV trailer during the Spring 2020 semester while enrolled in a welding course designed for completing hands-on welding fabrication projects. The five-person team included welding students Dalton Van, Branson Gross, Jasper Brodhead, Fernando Fiero, and Casey Singer.
USUE Welding Instructor Austin Welch said, "Our welding students spent over two months using their welding skills to modify and prepare this trailer for service. These students faced many unforeseen challenges while working diligently to complete the project, and worked together to quickly overcome each obstacle. The fruits of their labor are a great source of pride for our program and our university.
Welch added, "We are also grateful to The Green Team of Carbon County for approaching us with this opportunity. Not only did our students receive wonderful real-world fabrication experience, but they also used their skills in a way that will benefit the community for many years."
Materials for trailer construction were donated by Mills Equipment Co, Inc., a tank manufacturing company started in 1969 by Henry Mills, a former mayor of Price. The company is located in Denver, Colorado, and owned by his son, Michael.
The trailer was painted by the team with materials donated by Southeast Paint and Design from Price. Signage was completed by Cottage Signs of Price and baling of the cardboard is done courtesy of Loveless Ash in Price. At this time, the trailer is placed on the USU Eastern campus on 300 East behind the Purchasing/Police Building.
Another trailer for cardboard recycling is available behind Market Express on South Carbon Avenue. All residents are encouraged to place their completely flattened cardboard in the trailers for recycling.
This year, the team reported that through the efforts of local citizens, 360 tons of cardboard have been baled and 26,750 pounds of paper as well as approximately 290 pounds of aluminum have been diverted from the local landfill and collected for recycling.