Hiking goals: Little Wild Horse Canyon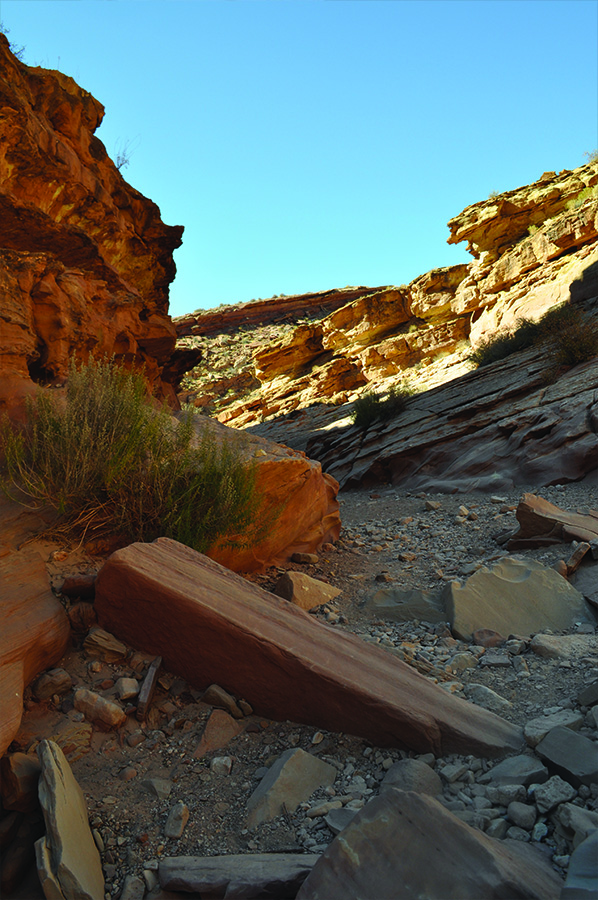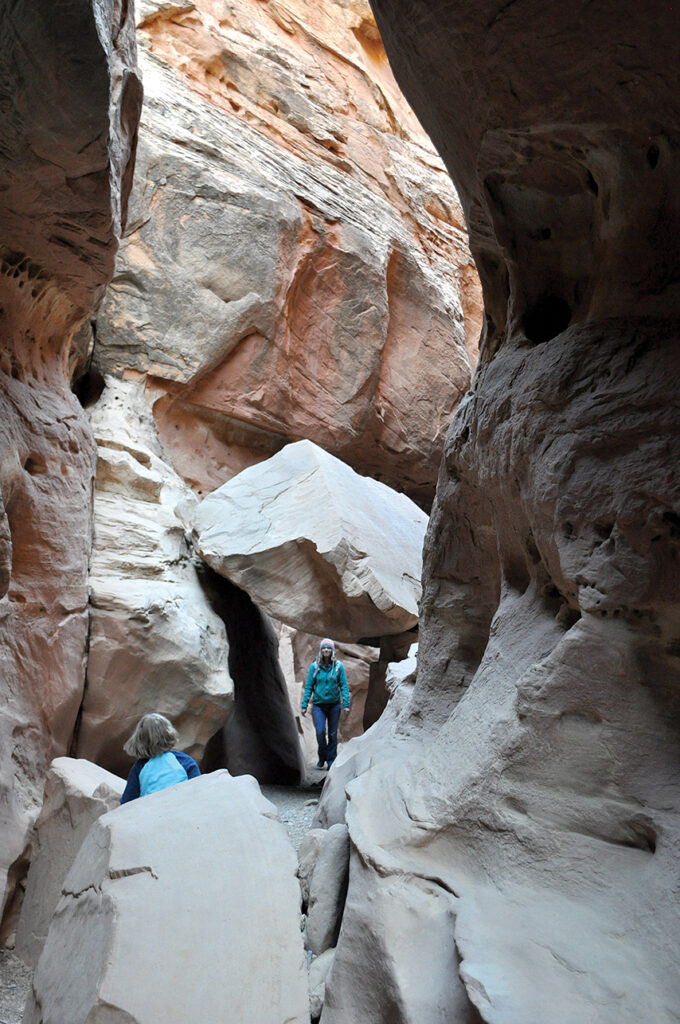 After the stress of the 2020 election and intensified COVID-19 restrictions, students are feeling more stressed than ever. With so many amenities closed, there are not many ways to destress. Going on a hike is the perfect way to get out and clear the mind. Southeastern Utah features many hikes to get away to. One of the most interesting hikes is Little Wild Horse Canyon.
Little Wild Horse Canyon is a slot canyon hiking trail located in the San Rafael Swell. The scenery on the hike is entirely different than the scenery in Price.
The path itself varies from a wide, gravel-bottomed riverbed to a crack so narrow hikers must turn sideways to continue on the trail. The towering cliff faces offer a variety of different rocks, colors, textures and odd crevices. The sandstone walls have been artistically eroded, polished and sculpted by water and wind. Taking the scenery in through all of the senses takes so much attention it's effortless to empty the mind of troubles.
The Little Wild Horse Canyon trail connects to Bell Canyon trail for a complete loop of close to eight miles. Hikers can either spend most of the day completing the loop, or head down Little Wild Horse Canyon trail and turn around when they're ready.
The hike is moderate intensity level. According to Utah.com, it is the perfect introduction to canyoneering and bouldering. While the hike is not hard, there are several boulders and walls hikers need to clear. Hikers should be in decent shape.
The hike is suitable for children with adult supervision. Children particularly love Little Wild Horse Canyon. The winding path, the steep cliff walls covered in waves of erosion and crevices of all shapes and sizes inspire the imaginations of children and adults. Children are often seen crawling into little crevices and playing in the sand.
Generally, the hike is popular in the spring as the weather begins to warm up. It is often too hot to hike in the summer. August brings a higher risk of flash floods which makes it a dangerous time of year to go on the hike. Late autumn and winter are great times to visit Little Wild Horse Canyon. Hikers can avoid the springtime crowds and summer heat.
Hikers should follow safety precautions including bringing a map, wearing weather appropriate apparel and footwear, bringing adequate water and a first aid kit. It's generally unsafe to hike alone and hikers should always let someone know where they are going and when they will be back. With all slot canyon hikes, pay attention to the weather to avoid the risk of flash floods.
More information on Little Wild Horse Canyon can be found at utah.com/little-wild-horse-canyon.