Who's supporting Eastern's nurses to-be?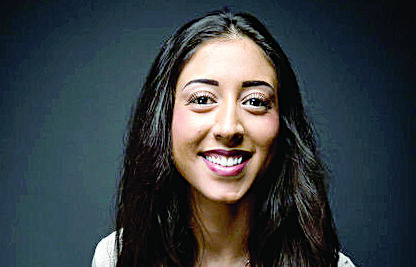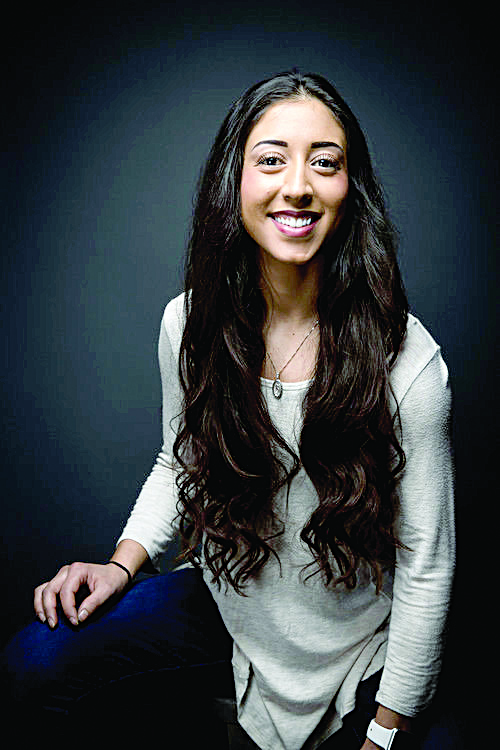 Mireya Molinar-Ori
Have you ever wondered how one human being can take on so many different responsibilities and excel in all? There is a 24-year-old female nurse on Utah State University Eastern's campus who is currently working on her master's degree, and will graduate soon. On top of working towards completing a master's degree, she recently married, is the nursing lab coordinator at USUE and continues to work in the nursing field.
You're thinking right now, how does she do this? She simply said she couldn't accomplish any of this without her planner. You're probably thinking, who is this hard working dedicated woman? Her name is Mireya Molinar-Ori.
She was born and raised in Price, Utah and has several family members who live close by, who she loves spending time with. A former nursing graduate, she received her Registered Nurse degree from the Price campus. Her favorite memory at Eastern as a student was being a part of the Eastern Student Association.
"I was in charge of planning events. I think that was really fun because I interacted with all of the college students on campus, and just engaging with everyone was fun," she said. Ori was also a part of the college cheer team when she attended school here.
Her biggest life accomplishments she said were two major achievements. "Academically, it's the fact that I'm getting my masters' degree by the time I will be 25". She said that her biggest accomplishment for life in general is, "Finding my soulmate and marrying him this year".
Her relationship started out by being acquaintances with her husband, and then one day he asked her to start working out with him. It clicked ever since. They have a lot of common interests which include: spending time in the outdoors, working out and hiking. They were together for a little over two years before they decided to get married.
How she manages teaching, marriage and going to school all at the same time, she said, "A planner! If my life wasn't organized in a planner, honestly I would be so scatterbrained. I feel like my sanity would go out the window." Something Ori mentioned is she tries to multitask and be as productive with her time as she can.
It's also important for her to set aside personal time to decompress from the stresses she experiences from her long days. She enjoys meditating, listening to music, exercising and hiking when she unwinds from a long day.
Someday Ori hopes to travel to different places around the world with her husband. To places like: Europe, Costa Rica, Spain, Italy, France and Australia. "We love hiking and spending time in the outdoors. I would love to find all of the tallest peaks around the world, go visit them and hike them".
One of Ori's biggest goals in life is to be a leader and educator. "I have a huge drive to be a healthcare leader. Whether that is to make a difference in the healthcare world with education or trying to change the way that healthcare systems operate. I feel like there can be improvements all across the board."
Her drive is to make a big difference. Ori also wants to be as healthy as she can and strive to be in the best possible shape throughout her life. She wants to accomplish this by exercising and eating right. "I want to be a 90-year-old woman still running half marathons." She aspires to be a good example of this to her friends, family and patients.
This is Ori's second year being the nursing lab coordinator, and said she always had an interest in teaching and education. Before this opportunity came about, Ori was working in Salt Lake City as an ER nurse at St. Mark's Hospital.
She realized that the commute from Salt Lake to Price started to become too big of a hassle. "I had a lot of unfortunate events happen just from commuting itself. One time I was driving on the freeway and I had a giant boulder penetrate my windshield and it nearly
decapitated me. It barely flew past my head. I took that as a sign from God saying this isn't where you need to be."
Eventually, Ori started to look for a new job on the web and noticed that they were hiring at USUE. She thought it would be a fun opportunity to teach nursing and she applied and got the job. She believed she did an excellent job with her first year of teaching and got along well with the staff and students.
What did she take away from her first year of teaching? She said she really enjoyed working with the students and developing a relationship with them. She also tried to relate things to personal/professional experience to help the students learn. This helped incorporate textbook into real life practice. One change she wants to do differently is seek more training and education for the simulation lab, so that she can optimize the nursing students' learning experiences.
Ori is an educated woman and attained several different degrees, specifically related to the nursing field. She has successfully completed her associates of science, licensed practical nurse and registered nurse from the Price campus. She then continued to receive her bachelor's of science in nursing and is working on her master's of science in nursing. She obtained her bachelor's degree from Weber State University and that is where she is working on her master's degree. She will graduate in a short 4 weeks.
As a nurse with a lot of experience in the field and as a student, she said, "I feel like experience is very crucial for the nurse. Getting your experience hands on is nothing like continuing your education. And plus, nursing school is hard. I highly would recommend taking a year to decompress, enjoy life for a minute, and focus on taking your boards and getting that experience." She also recommended taking a year off between a bachelor's and a master's nursing degree if that's something students plan on pursuing.
The other advice Ori would give students starting this program is, "Don't work full time, if you have to work, only do part-time. Invest in a planner and actually use it. Don't think your life has to be 100% school. You have to have a good school and life balance". Watching movies, exercising and taking breaks are all ways to help decrease stress throughout the nursing program.
Ori went into nursing because she has a love and passion for modern medicine. She also considers herself a big people person, and enjoys interacting with patients. "I just felt like nurses are the primary caregivers at the bedside". Being able to help people in their most vulnerable stages is one of Ori's all time favorite things about being a nurse, and that means a lot to her.