DACA student breathes a sigh of relief after Inauguration Day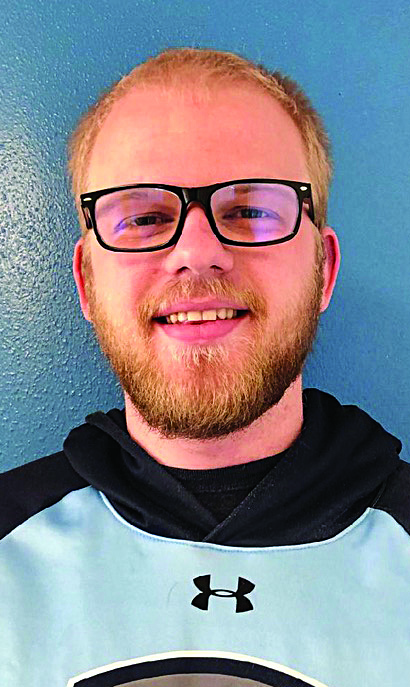 Over two years ago, Trump Administration officials challenged an Obama-era policy protecting the Deferred Action of Childhood Arrivals program, or DACA, in front of the Supreme Court. On Inauguration Day, President Joe Biden, signed a proclamation protecting the nearly million immigrants who came to the United States as children, ending the possibility of DACA being dismantled by former President Trump.
For senior Kevin Van der spek, the timing of the inauguration could not come any sooner as he has spent thousands of dollars hiring attorneys every two years to renew his DACA status.
Van der spek comes from a family of 12 children who immigrated to the United States from Belgium. "I was number 10 when we immigrated to the states and my mom was pregnant with sibling number 11. She had my final sibling while living in the U.S.," he said. "I was almost 2 when my family came here.
"All of my siblings except three, including me, have become permanent residents which is a pathway to become citizens. They did this through marrying Americans.
"Since I graduated from Copper Hills High School, I went through the process of filing paperwork and being interviewed every two years to stay in the U.S. and attend Utah State University Eastern. I plan to graduate with my bachelor's degree in history in December 2021," he said.
While at Eastern, he coached the Esports team, named hall director of Aaron Jones Residence Hall, won writing awards for The Eagle newspaper at the Utah Press Association and named Top History Student.
The 24 year old is not eligible for traditional scholarships because he is considered an international student. He spent a gap year after high school and saved almost $8,000 to pay for college.
He came to Eastern because he was offered a debate scholarship and accepted it . . . but found out later he was ineligible for it because he was not a U.S. citizen.
His savings went fast and he picked up jobs to help pay his tuition, fees, books and housing at Caption Call and in housing.
He found the Skagg's Scholarship which is a needs-based scholarship open to anyone who needs help with tuition. "I apply for it every semester, but it is worth it so I don't get so far in debt. I cannot express enough how grateful I am for this private scholarship to help pay for my schooling. "
Van der speck has always wanted to be a history teacher and being an international student has stopped him from going after his dream. Only five states allow international students to become certified teachers and Utah is not one of them.
Now that Biden's proclamation is signed, he says his No. 1 goal is to be able to follow the pathway to citizenship, become a teacher, vote and engage in politics.
Trump's administration scared him the past four years. His attorneys spent two years wrangling in federal courts until deciding to take their case to the Supreme Court in March 2018 where they lost. "They now make the process longer implicitly. I was fearful at times that I might get deported to a country I know nothing about or even speak the language.
Throughout the past four years, Trump's immigration hard-liners continued to outline the legal reasons the DACA program is unlawful even though every presidential administration since Eisenhower extended reprieves from deportation to certain categories of undocumented immigrants who are considered low priorities for arrest.
DACA even comes with eligibility requirements including being a student, a high school graduate or a member of the armed forces and cannot have a criminal record.
This past week, Van der spek researched the Biden DACA document and admits having a hard time having hope because there's been a lot of promises made and not kept. "It seems like there are always bumps in the road. However I feel comfortable that things won't get worse, not that they will get better are going to get better."