Hank Aaron: Civil Rights pioneer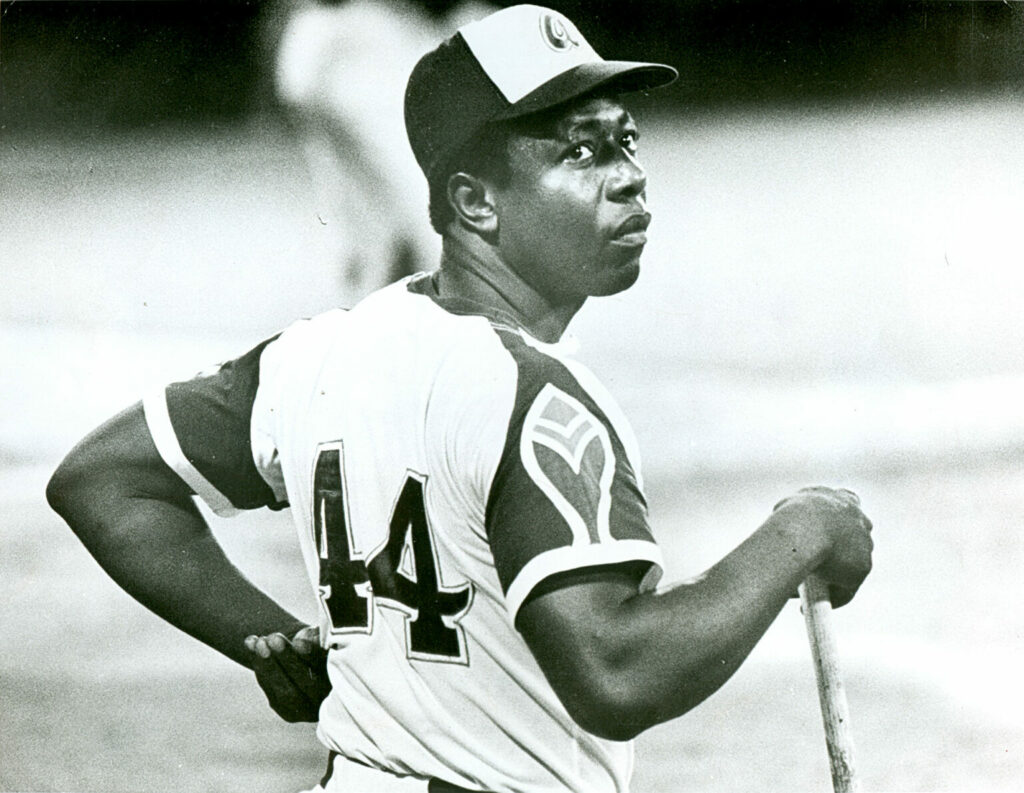 F
or most, Hank Aaron is remembered as the home run king, the Black who surpassed a record set by Babe Ruth 40 years earlier. He hit 755 career home runs which long stood as baseball's golden mark. He drove in more runs than Lou Gehrig, scored more runs than Willie Mayes and ran 12 more miles of total bases than his closest competitor Stan Musial.
What most do not know is on April 8, 1974, he hit his 715th home run and the death threats and hate mail escalated. He received up to 3,000 letters of racially driven hate mail each day against him and his family.
Many remember the image of Aaron rounding second base escorted by two jubilant white fans who had leaped onto the field became one of the most iconic in sports. Less known was as Aaron rounded the bases, his bodyguard, Calvin Wardlaw, sat in the stands, his hand secretly on his revolver, deciding in an instant whether the two young fans were hostile in their intent and whether he would shoot them.
Later commenting, "It was supposed to be the greatest triumph of my life, but I was never allowed to enjoy it. I couldn't wait for it to be over. The only reason that some people didn't want me to succeed was because I was a Black man."
Aaron was praised for his quiet resolve and dignity in the face of the threats. He dined with international heads of state and every sitting president from Gerald Ford to Barack Obama, but negative responses from so many of his countrymen was a scar he carried the rest of his life.
Last week Obama tweeted, "Hank Aaron was one of the best baseball players we've ever seen and one of the strongest people I've ever met. Michelle and I send our thoughts and prayers to the Aaron family and everyone who was inspired by this unassuming man and his towering example."
According to the Washington Post, Aaron maintained a stealthy, behind-the-scenes connection to politics and civil rights. Former President Bill Clinton said that he carried Georgia in the 1992 presidential campaign in part because of an Atlanta rally that Aaron helped organize.
In 2001, Clinton presented him with the Presidential Citizens Medal for "exemplary service to the nation." He received the Presidential Medal of Freedom from George W. Bush the next year.
Aaron understood that his long march to 755 home runs, leading from Alabama to Wisconsin to Georgia, had a resonance with the civil rights leaders he admired so much. It was about more than gaining respect on the baseball field; it was about earning respect as a man.
"I believed, and still do, that there was a reason why I was chosen to break the record," he wrote in "I Had a Hammer." "I feel it's my task to carry on where Jackie Robinson left off, and I only know one way to go about it."