Understanding the LGBTQ+ Community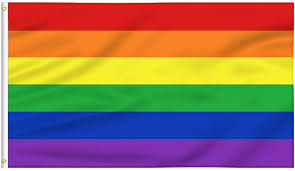 Understanding the LGBTQ+ was a virtual event held this week and was hosted by the Queer Resource Center recently. We went over the basic 101 level information about the LGBTQ community, such as the difference between sex and gender, various labels people may use and why we need a QRC on campus. We did an activity to help students step into the shoes of someone who is coming out as a member of the community and finished the night with a game of kahoot where the top three winners won some very cool prizes. For those who were unable to attend this event, keep an eye out on the campus calendar for "LGBTQ 101" as that will be the same information just without the cool prizes that were handed out.
During this event I announced a semester-long campaign to increase the use of pronouns in email signatures and social media bios. Those who want to participate will simply put their pronouns in these places and send proof to [email protected]. For every 10 entries we will draw one name and the lucky winner will receive a prize that has yet to be determined. Faculty, staff and students will each have their own drawings.
These events are very important for the community to openly accept and normalize the LGBTQ+ community we have on the Eastern campus. Most students either don't have this information or are not sure where to start when learning about the community. The QRC is doing a fantastic job at giving all students a chance to learn.
Students are encouraged to follow the QRC on Instagram @usueasternqrc or reach out via email [email protected] to find out about more events and opportunities to win prizes.