Campus outdoor recreation center opens for students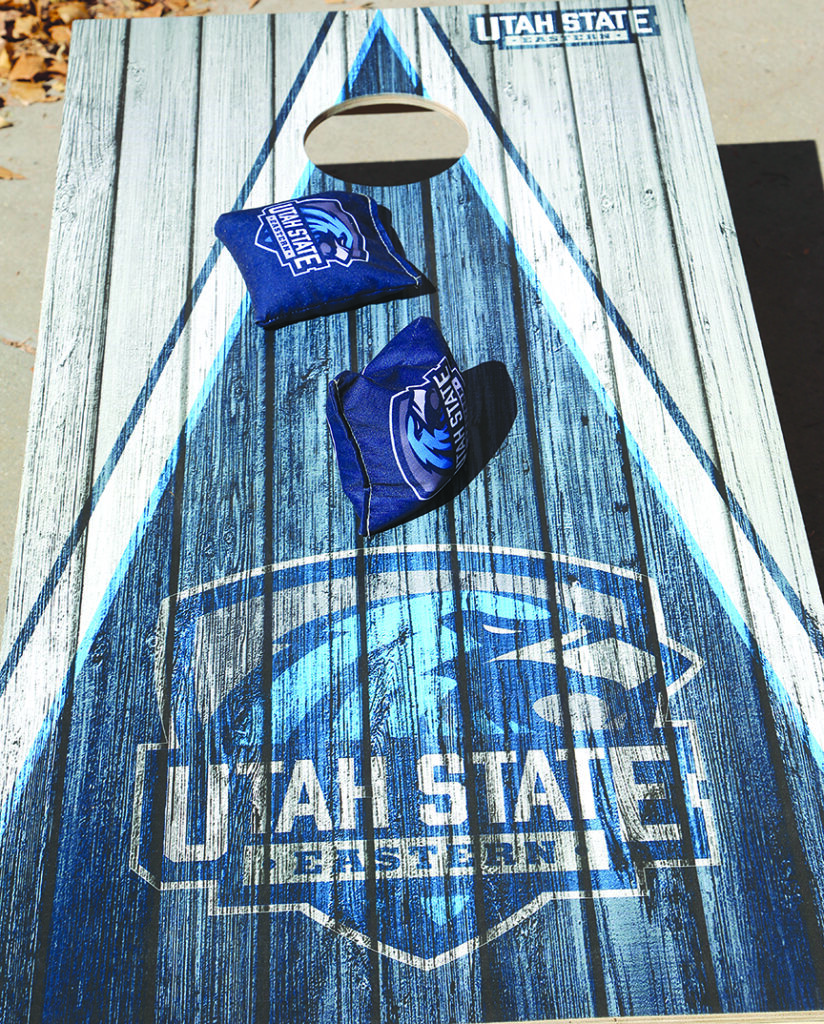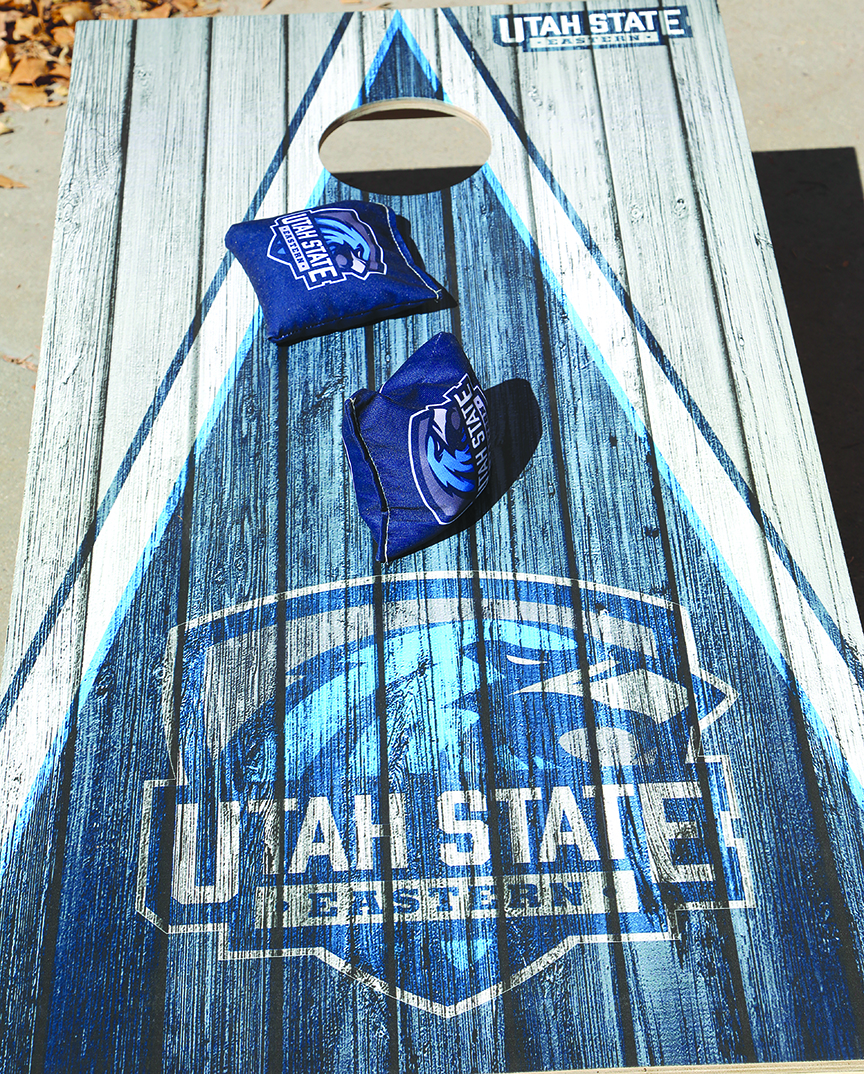 Utah is famous for its outdoor adventure opportunities and people travel from all around the world to experience its distinctive landscape. Utah State University Eastern is unique because it is centrally located in the state and full of local opportunities to enjoy the outdoors. Many faculty, staff and students are drawn to the Eastern campus for this reason. Eric Curwen, Coordinator for Housing and Residence Life, wanted to bring an outdoor recreation to USUE campus that would be similar to services offered at the Logan campus. After much hard work and coordination, the USU Eastern Outdoor Recreation Program was kicked off March 1.
Many people wanted to bring an outdoor recreation equipment rental program to the Eastern campus. During fall semester, those in charge of Eastern Blue Bikes started acquiring rafts, paddles and life vests. Curwen was impressed with the Outdoor Rec program at the Logan campus and he generated support from administration. Soon, many people were excited about the program. Equipment began rolling in and Eastern Blue Bikes quickly evolved into Eastern Outdoor Recreation.
The program is in its infancy, but there is a lot of equipment available for students to rent. Curwen is gauging interest and trying to figure out what does and doesn't work for students. He is interested in knowing exactly what the students want and they are encouraged to make suggestions or requests.
Curwen created a list of potential activities for both the Eastern students and Logan students to participate in together. This list includes kayaking at Lake Powell, a Powder Mountain Ski day, rock climbing in Moab, hiking the Swell and many more.
A grand opening for USU Eastern Outdoor Rec was on March 1. Many students showed up, checked out equipment and made suggestions for the program. "The students have given good feedback about what they want to see," Curwen said. With music playing, a game of cornhole set up at the entrance and snacks, students were welcomed into the fun and light-hearted atmosphere of the new Outdoor Recreation Center.
In an email sent to all USUE faculty and students on March 1, Curwen stated, "We strive to provide adventures and discoveries to USU Eastern students. This is done through non-motorized recreation opportunities; students are encouraged to test their own real or perceived psychological and physical limitations while building relationships with each other in dynamic outdoor environments."
Price City has been supportive and Carbon County Tourism stocked the shop with pamphlets and maps to let the students know what they can do in the local area. Curwen is working on getting more trail maps available for students.
Curwen hopes to have a graduate student in the Outdoor Recreation program help run and oversee the program. The graduate student would work with the Logan Outdoor Rec to plan joint trips.
The USU Eastern Outdoor Recreation program excited the faculty, staff and members of the community. They have been vocal that they want to be included too. At this time, equipment is available to students only. However, Curwen is working to make it available to everyone else for a small fee. The revenue would be used to get more equipment and make the program better.
"The equipment is free for the students to rent. I want them to enjoy it and have fun!" Curwen said.
The USU Eastern Outdoor Recreation shop is located under the police building, just north of the Jennifer Leavitt Student Center on campus in the Blue Bikes shop.
The equipment available: corn hole, frisbee, spike ball, Nerf guns, tennis, football, basketball, pickleball, volleyball, ladder golf, yard farkle, horseshoes, pug nets, inner tubes, soccer ball, cones, flag football sets, glow-in-the-dark football, pumps, river raft, mountain bikes, road bikes, tents, backpacks, sleeping bags, cooking sets, utensils, stoves, slip and slide kickball and coolers.
Potential group activities include: Lake Powell kayaking, Powder Mountain ski day, Moab mountain biking, Escalante backpacking, Moab rock climbing, Green River rafting, full moon snowshoe hike, wilderness first aid course, Snake River rafting and camping, City of Rocks climbing, mountain biking the Swell, hiking the Swell, full moon hike in Carbon County, Moab rafting and Labyrinth Canyon canoeing.