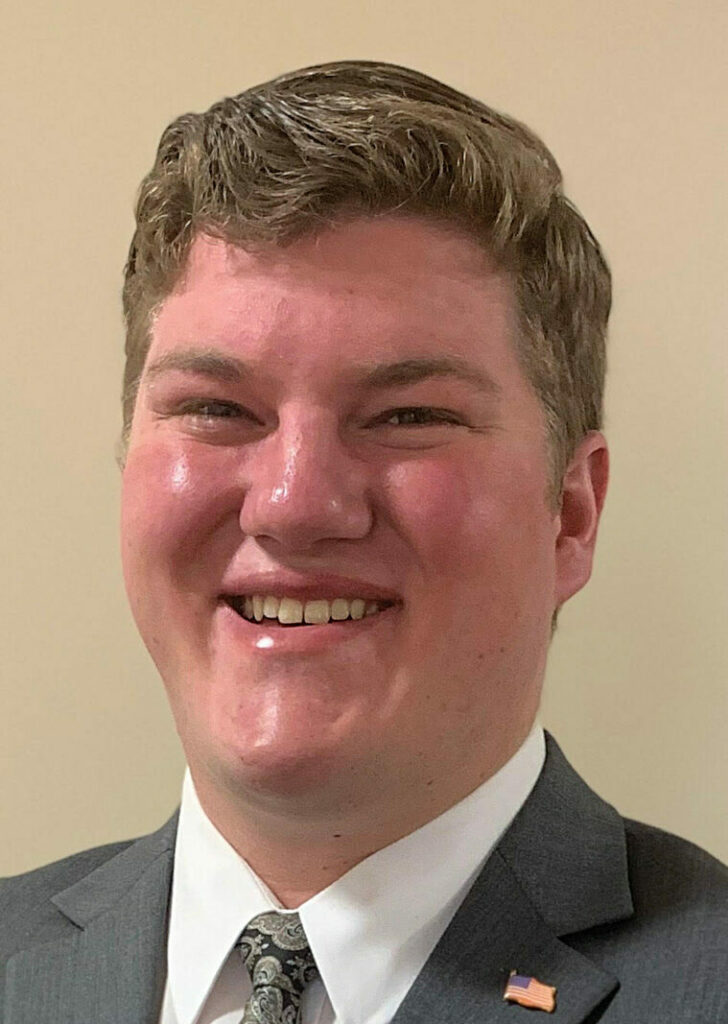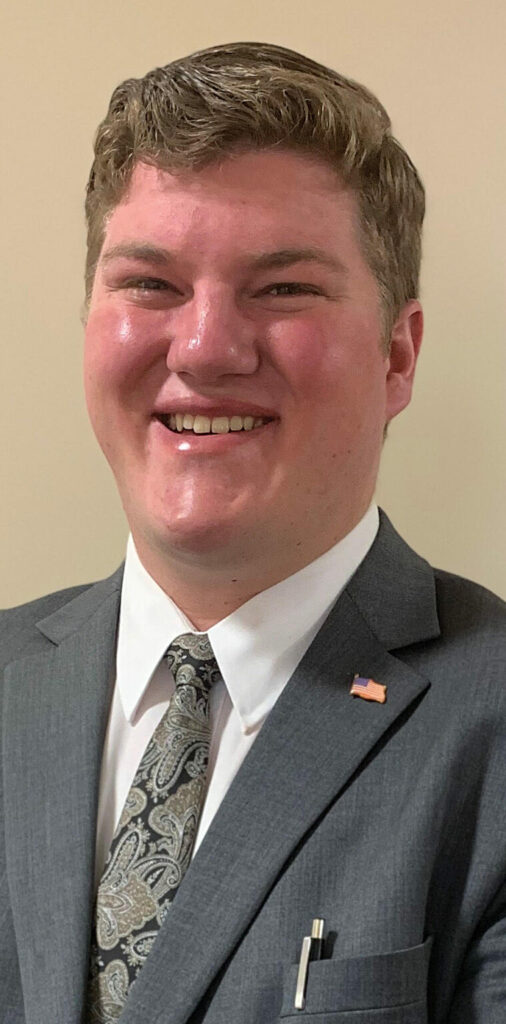 Eastern's newest student body president was named Feb. 26. Bryson Pugh grew up in Bluebell, Utah, on a 200-acre farm where he was surrounded by lots of animals and siblings. Pugh's parents had 10 children and adopted five. He is the 11th of 15 children.
He spent a lot of his childhood helping and doing chores around the farm, but also road horses and played with his siblings. Pugh loved working on the farm, enjoying maintaining the beauty of it.
Aside from helping on the farm, Pugh also loves playing the piano. He taught himself how to play when he was young and took piano lessons for two months. After suffering a concussion, he had to stop playing. Since then he continues to practice and teach himself.
Pugh says music is a great way for him to relax and de-stress. He also enjoys riding horses. It is a great way for him to bond and spend time with his family.
Throughout high school, Pugh was involved in sports until he received the concussion which no longer made sports an option. He became involved in choir, band and theatre. He even played the Beast in "Beauty and the Beast" his senior year. Pugh graduated from Altamont High School in 2019 and made the decision to come to Utah State University Eastern.
A freshman, he is studying biology. He came to Utah State Eastern because he has family in Price. When he visited in the summer, the campus felt like home. So far he has loved Eastern. One of his favorite things are the students and faculty here. He really loves the sports teams and watching them play, as well as the beautiful campus.
Pugh was excited that he won the election and wanted to thank everyone for their support of him. He is humbled to have been elected to the position and will not take it lightly, he said. He is excited to serve Eastern's student body with his all.
After his time at Eastern, Pugh plans to attend veterinary school at USU Logan and then finish at Washington State University.
He has worked as a veterinary technician for three years and loves working with animals. His goal is to become a Doctor of Veterinary Medicine to continue his dream and love of working with animals. Pugh wants to help animals recover from injuries and maintain their health.