Meet USU Eastern's mens soccer team captains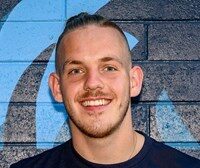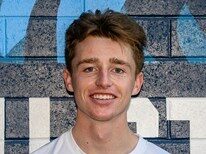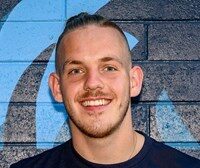 The USUE men's soccer team is excited to finally be able to play a conference season this spring of 2021. After a long wait, due to the COVID-19 world pandemic, the team finally will compete in conference season starting in April. With the help of two captains, this team hopes to find success this year.
Parker Huff, a 22-year-old born in San Antonio Texas, is pumped to continue to be a captain for the team. As a returning captain, he continues to lead his team in hopes to win conference.
Huff is a sophomore studying international business at USUE and hopes to help businesses expand in China and Taiwan while using the Mandarin language.
Huff served a two-year mission for the Church of Jesus Christ of Latter-day Saints in Taiwan, which sparked his love for Mandarin and desire to one day expand businesses internationally. Outside of soccer, he enjoys outdoor activities such as skiing, boating, hammocking and camping.
Huff played soccer since he was 8 and loves being able to use his feet. His talent and ability to use his feet was proven as he was awarded First Team All-Conference his freshman year.
"There are different roles of a captain and not every one of them is the same. I think as a captain you need to be more of a leader and not a manager. Being a leader is someone who leads by example and doesn't just tell people to do things but also does them himself."
Huff plans to contribute to the team this season by going to weights with his teammates, running every day and just making sure that everybody feels like a family through team bonding activities. When asked what type of captain would you consider yourself as, he said, "I'm not one that like calls people out, that's why Rhys [Picton] is very complimentary of me. I'm just more of one that leads by example."
Huff hopes his example will be one his teammates look up to and ultimately help the team to accomplish their goal of winning the conference championship. Huff's individual goal is to always work hard and make sure that everyone else is working hard as well.
He is most looking forward to this season to, "Just to be able to play to be honest. I'm excited to get back to playing real teams with the boys," he said.
Sophomore, Rhys Picton, is 21 and from Cardiff, Wales, United Kingdom. Picton came to USUE to continue to play as a goalkeeper in soccer and is pursuing his education degree in social work. Picton wants to help others improve physically and mentally.
Outside of soccer, Picton enjoys boxing and being active. He fell in love with soccer when he was 4 and never looked back. "How can you not fall in love with the game? It's such a beautiful sport." Picton's love and drive for soccer motivates him to be the best he can be.
Picton is honored to be a captain alongside Huff. He believes that a captain should be someone other players can turn to and rely on.
"I'm probably more of the in your face, pushing you to your limit so you can be the best type of leader." Picton hopes to contribute to his team by motivating his teammates and setting the tone of hard work and mental toughness.
Two of his greatest inspirations are first his dad, Scott Picton, who once gave him the advice that, "Life is a marathon, not a sprint." And second, his hometown coach Tom Redmon, who told him, "Better never stops."
"I love how close our team is this season and the respect that everyone shows to each other. We all buy in to the same goal and share the same mindset." Picton feels that for a team to be successful, everyone must play for each other and not just themselves. He hopes the team will have this type of unity this season.
Coach Jared Woodhouse is excited to see what is in store for the men's team this season. He has high expectations for the two selected captains.
"Parker is a very good player who works hard at everything he does and is someone the men look up to. Rhys is someone who is a voice. He works hard just like Parker, but he talks a lot more and he encourages the other players to give everything by calling them out when needed," Woodhouse said.
Woodhouse expects his captains to be leaders along with everyone on the team to be a leader in the way that they hold each other to a high standard. He adds, "I want the captains to be the biggest examples on the team, work the hardest, and demand a high level of excellence and desire. I want them to show that high level of desire and excellence themselves, and then require it out of their teammates." Woodhouse wants his captains to be examples on and off the field.
"We are in a very tough conference, but if I were a betting person, I'd put my money on this team to push for a conference championship and a region title," Woodhouse said.