WBB defeats 12th ranked Salt Lake Community College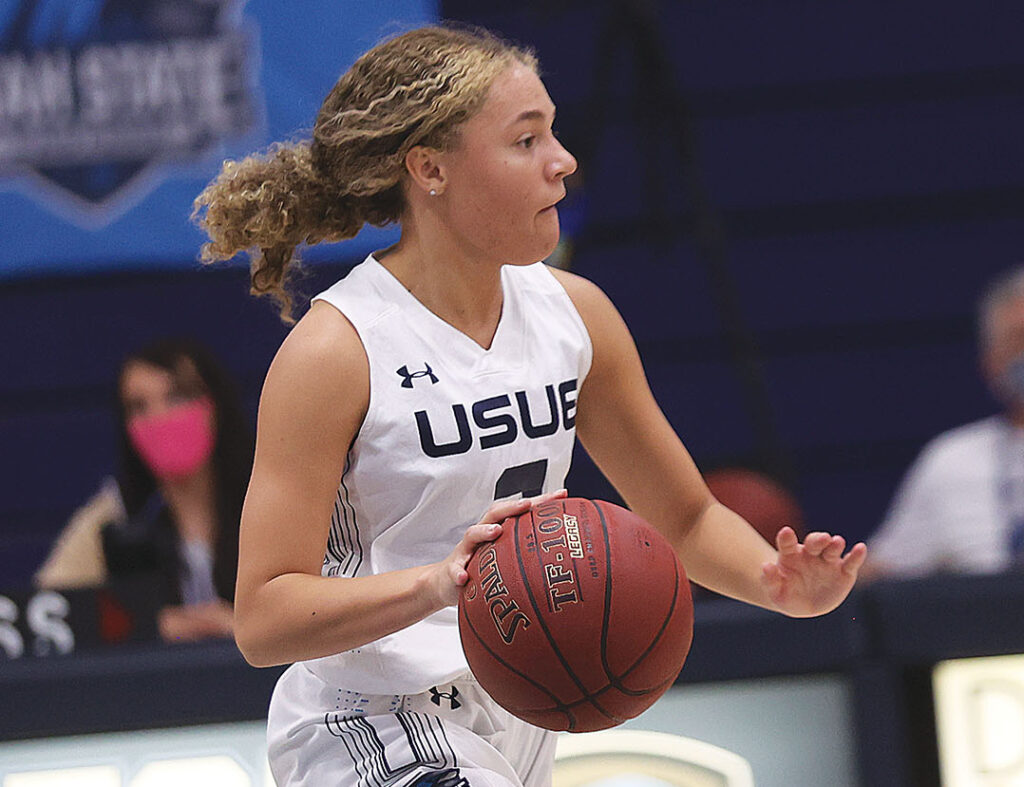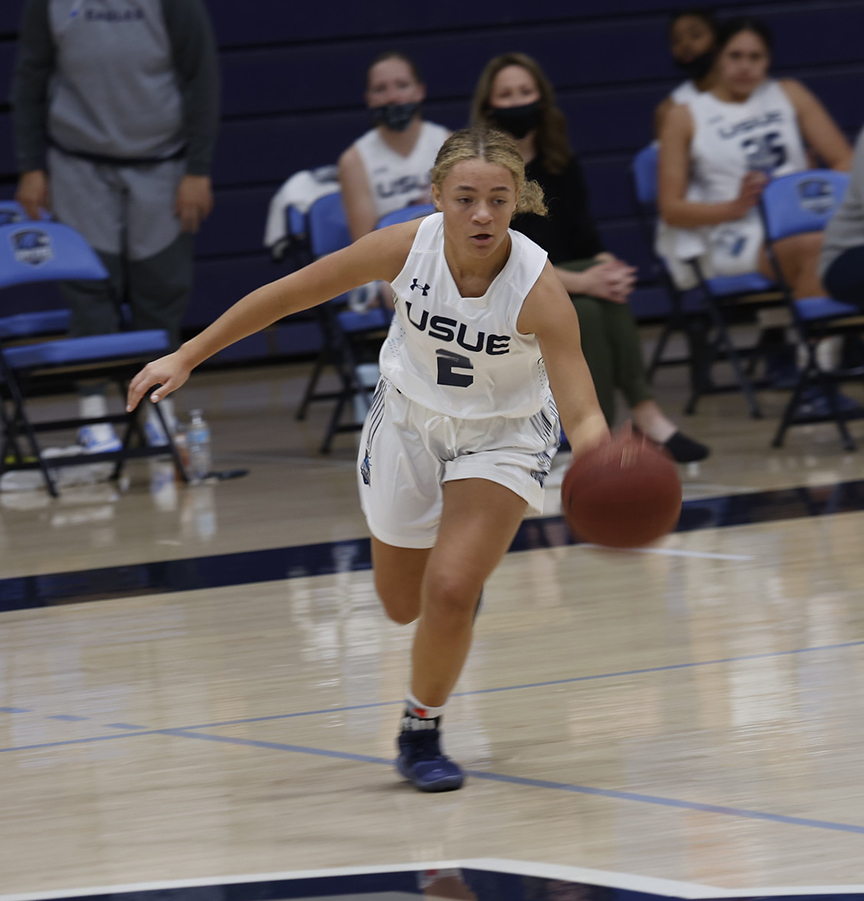 USUE Women's basketball team is ecstatic after they stunned 12-ranked Salt Lake Community College 63-60 in a thriller on Feb. 17, in Salt Lake City.
The Eagles traveled to Salt Lake Community College to take on the 12-ranked Bruins in a conference play matchup. The Eagles were underdogs going into the matchup after a 12-point loss to conference rival College of Southern Idaho. Despite this, the Eagles prevailed in a 3-point game. The win puts the Eagles' Scenic West Athletic Conference play record at a stellar 3-1 to start the SWAC Season.
The Eagles (8-3) have been red hot recently, going 3-1 in conference play with a great upset win over the Bruins. The Eagles' success can be attributed to several factors, but defense stands out. Throughout the four-game stretch, the Lady Eagles have held their opponents to 35% from the field and outscored their opponents 257-216 during conference play.
The Eagle offense has also been effective through the four-game stretch for several reasons, but the one that stands out is Kacelyn Toomer. Kacelyn Toomer's play the last four games have been impressive, leading the team with an average of 18 points per game while shooting 44% from the field. Kaelyn has also been getting done on the defensive end, averaging a steal and a block per game. Kacelyn's play has been a significant factor for the Eagles; however, not without some help from her twin sister Kinley Toomer. Kinley's play has been solid.
Averaging 12-points per game while leading the team in steals with 2-per game and was a pivotal contributor to the upset win over Salt Lake Community when she hit 5 threes to help prevail the Eagles over the Bruins.
The Eagles have been great all year through tough defense and hitting open shots when they have to. The Eagles' only three losses came to 10th Ranked Casper College (twice) and College of Southern Idaho. However, the Eagles will get a chance at revenge on March 6, in Idaho, when they take on CSI again.
The Eagles will finish the season replaying all the same conference teams from before and on Feb 25th at 7 pm when The Eagles will take on Colorado Northwestern Community in Colorado.