Giving back to the world discussed by former Eastern assistant basketball coach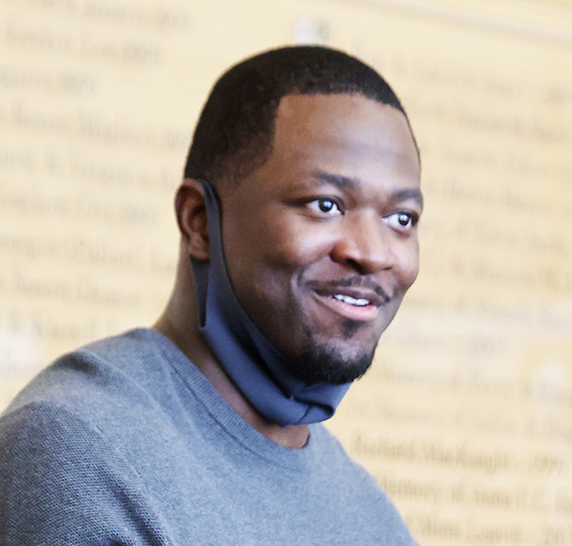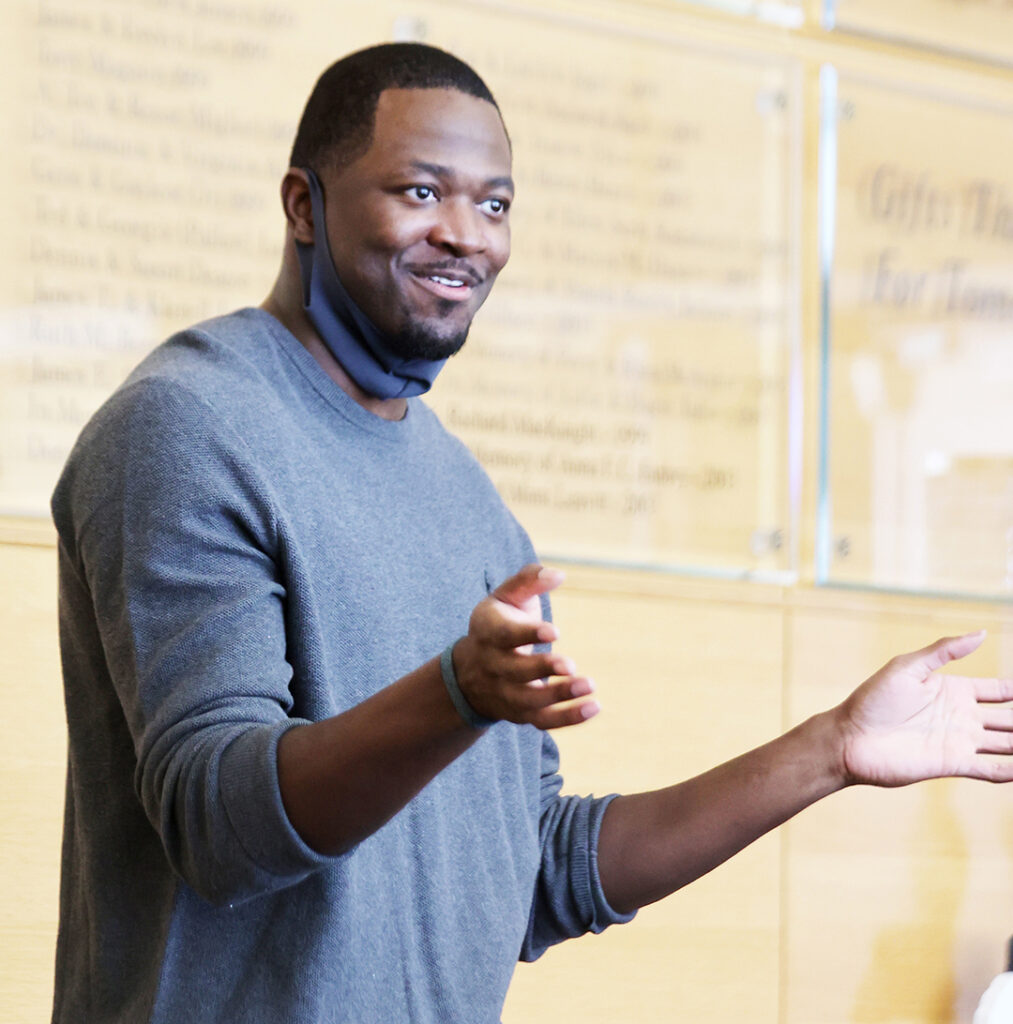 Former Utah State University Eastern assistant basketball coach Ray Jones Jr. keynoted Eastern's Diversity Day with his take on "Giving Back to the World," on Feb. 19.
Jones graduated from Little Rock High School in Georgia, before moving to Utah to play basketball at Southern Utah University. After graduation, he played professional ball in the European league for Slovakia and Germany before returning to Utah to coach at SUU, USU Eastern and Pinnacle High School.
It was through playing at a JUCO, D1 school and professionally that Jones came up with how he views "Giving Back to the World."
His JUCO playing and coaching was about managing people with multidimensional backgrounds. The players were from all over the world; some not speaking English when they arrived on campus.
At the D1 level of playing, he believed the teams were more diverse, each coming from different backgrounds. The communication lingo between Jones and another teammate from Arkansas was almost undiscernible to his teammates. It seemed like normal conversations to him and his Arkansas friend, but the rest of the team had no idea what they were talking about.
Another player at SUU that he remembers was from Australia. He would spread Nutella on uncooked Ramen noodles and call it a sandwich.
Playing pro-ball in Europe, was an eye opener for Jones. He remembers being handed the biggest bottle of water he had ever seen and it was always sparkling water. He said the drivers are many times more aggressive than they are in the United States.
From all of these experiences, he learned one has to learn great resilience in their lives. He compared it to a caterpillar coming out of its cocoon. The caterpillar needs resilience when mutating out of the cocoon, and if helped, will not survive.
He used the analogy of those who lives are destructive or successful.
The destructive analogy was when his high school friend was shot in the head during gang activity on a Saturday. He found out about it the next day at church and was devastated for weeks.
The successful analogy was his childhood idol going off to college to play basketball. Jones easily chose the successful life over the destructive life.
His next analogy was playing ball in Europe and he tore his Achilles tendon. Jones is alone in a hospital where no one speaks English. Somehow he figures out the doctor told him "it's over."
Jones asked himself, "all this dedication for nothing?" Through tears and pain, he decided he would someday play ball again. He put into perspective that "it's just basketball," but that was his life for most of his time on Earth.
After months of rehab, Jones returned to Europe and tried out for a pro team in Northern Germany. He was cut and began questioning his life. His sister told him over and over to "just work" and that he did. All summer he stayed with a family in Germany and worked on his mind, his game and his nutrition.
That fall he tried out for a pro team in Southern Germany and made the team. He eventually played for the Northern Germany team where he was named MVP twice. He had achieved what he had set his goal on and it was time to give back. That's when he returned to the U.S. to coach and give back by helping others go after their dreams.