Car of the week: launching new age of American sports cars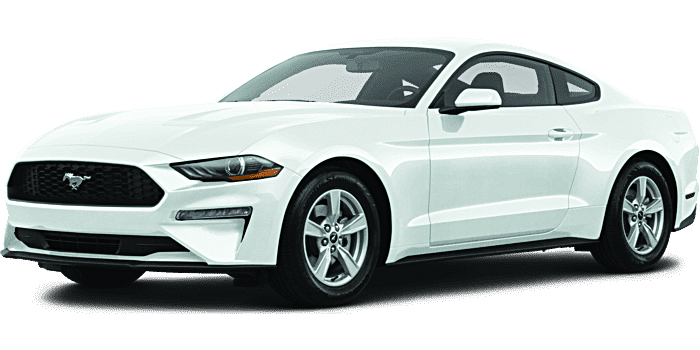 "It launched a new age of American sports cars that continues to this day. It's more American than football, apple pie, and blissfully wasteful consumerism combined. It's also likely that you've owned one or know someone who owned one. It's the Ford Mustang" – James Pumphrey, Donut Media.
Standing among some of the world's most iconic cars that includes the Toyota Corolla, Honda Civic and Volkswagen Beetle is arguably the most definitive American car of all time and that is the Ford Mustang.
Currently the world's best selling pony car of all time at over 10 million as of 2018, the Ford Mustang has a legacy that is rivaled by any other car in history. It is Ford's longest lasting nameplate and has come out with tons of different variations, styles, and trims.
The most famous variety being the high-performance versions built by manufacturer Shelby American and later by Ford itself.
The Ford Mustang was introduced in April 1964, being early for the 1965 model year, fans like myself have dubbed these as 1964 ½ Mustangs. These Mustangs came with either a three- or four-speed manual and a wide range of engine options from the least powerful 2.8 liter Thriftpower straight-six up to the most powerful 4.7 liter Windsor HiPo V8.
It also featured adjustable bucket seats, an AM radio, and various other interior options. It also had decent fuel economy for the era, according to Popular Mechanics which reported around 20 MPG for the mid-sized V8-engine option.
The first generation of Mustangs lasted from 1964 ½ to 1973, but received many design changes and upgrades in 1967, 1969 and 1971.
Today classic Mustangs in drivable conditions range from around $12,000 to upwards of over $250,000 to buy.
The Ford Mustang quickly entered into pop culture following its placement in movies such as The Troops of St. Tropez, the James Bond classic Goldfinger and the Steve McQueen film Bulliet.
Musicians Wilson Pickett and Chuck Berry also helped popularize the car with their songs "Mustang Sally" and "My Mustang Ford," respectively.
I'm lucky to own a 1966 cherry red Mustang much like the one Chuck Berry mentions in his song and can say that driving it is a breathtaking experience. The engine roars exactly how you'd expect and I'm turning heads everywhere I go. The analog controls make me feel really connected to the car.
Overall, it really makes to the top of the dream car list.