Photographic processes of the past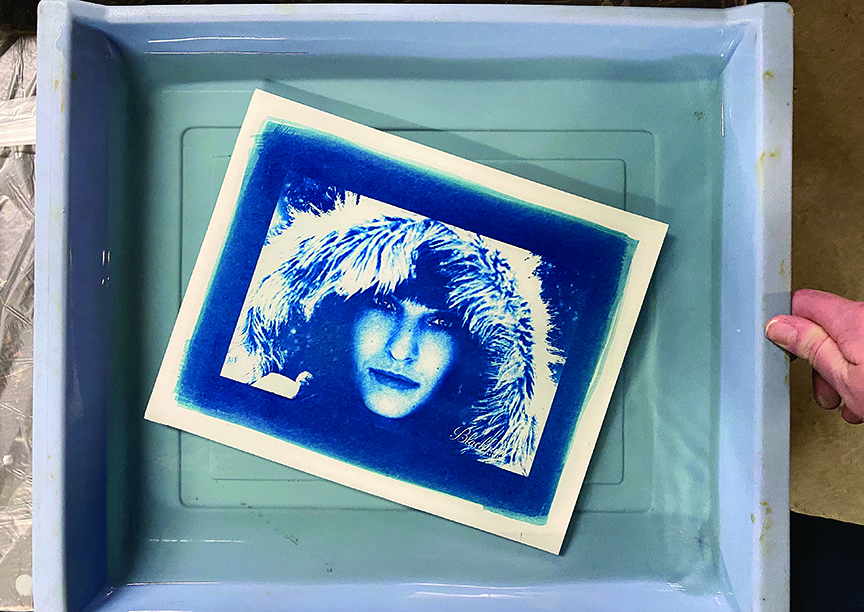 Students in Jason Huntzinger's photography class participated in a cynotype workshop hosted by Dave Hanson, a local photographer who specializes in archaic processes dating back to the 1800s.
Cyanotype is a photographic process that dates back to the 1840s and produces a cyan-blue print. Engineers used this process as a simple and low-cost way to produce copies of drawings, referring to as blueprints. Artists also created cyanotypes, and still do so today. The process uses two chemicals, ferric ammonium citrate and potassium ferricyanide, to fix an image exosed by UV light.
'The great thing about Art 2076 is we get out of the classroom a lot and get creative, it was fun to get away from the digital realm and create something that is handmade and one of a kind, that involves a chemical process instead of pixels.'
The cyanotype prints will be on display in the window of USU Eastern Art Professor Chris Kanyusik's building at 182 S Main Street in Helper from March 20 to April 20.